---
Cars
Bentley creates bespoke cars featuring the skylines of Dubai and Abu Dhabi
UAE cityscapes have been immortalised in grand fashion…

Innovative and bold architecture have helped make the skylines of Abu Dhabi and Dubai among the most recognisable in the world. Often seen on memorabilia in tourist shops, now these cityscapes have been immortalised in grand fashion by the design team at Bentley.
The ultra luxury British carmaker has taken the skylines of the UAE's two most prominent cities and imprinted them on the interiors of their much-desired cars. Limited to just six exclusive models, the Skyline Collection is the careful handiwork of the specialist Bentley Mulliner design team. The six bespoke cars in the Skyline Collection have been made exclusively for Al Habtoor Motors in the UAE.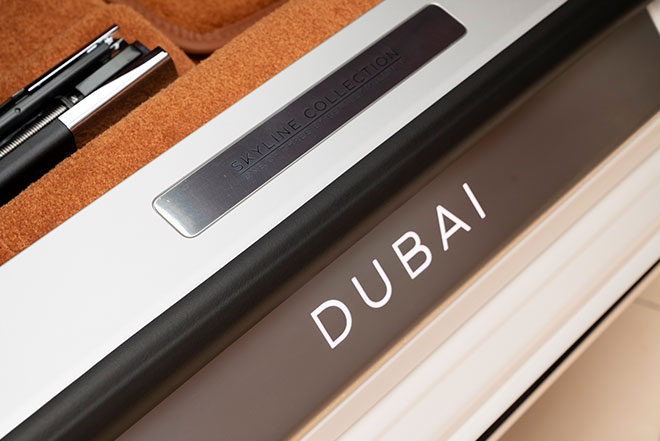 Highlights of the Dubai skyline such as Burj Al Arab, Burj Khalifa, Jumeirah Emirates Towers, Ain Dubai, The Frame and Museum of the Future, appear on the interiors of three Bentley models: the Flying Spur W12, the Bentayga V8, and the Continental GT Speed. The capital's cityscape can also be found on the same three Bentley models.
With its limited edition Skyline Collection, Bentley says it is "paying homage to Emirati culture with the essence of elegant British design."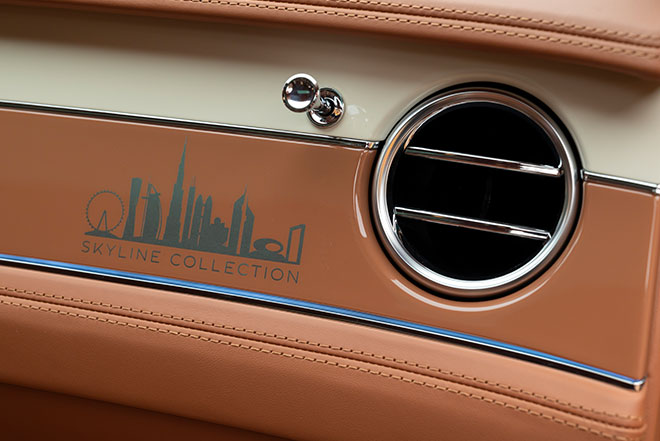 Joseph Tayar, General Manager of the Prestige Division, Al Habtoor Motor's said the unique Skyline cars "serve as a timeless reminder of the UAE's tradition, culture, vision and way of life." He added, "The bespoke customisation element for Bentley, driven through the Mulliner division, is exactly what our customers are looking for. We are extremely proud of what the UAE stands for, and how it is showcased to the world. Therefore, each car has been specifically chosen to represent an element of either Dubai or Abu Dhabi."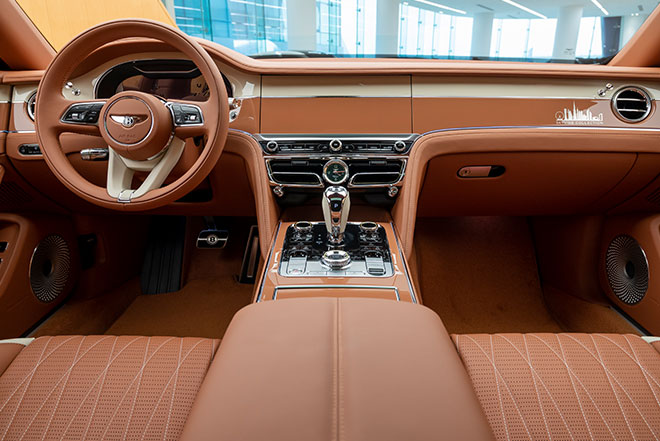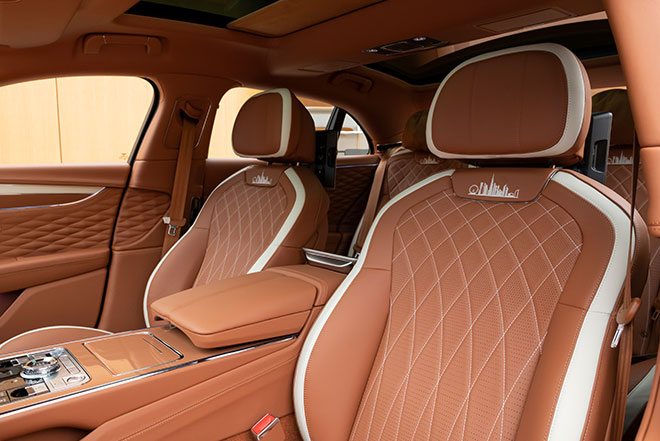 The Bentley Mulliner Programme is a highly skilled and prestigious department of technicians that excel in the creation of unique coachbuilt vehicles, from one-off commissions to newly designed cars. In November, Bentley launched its new Bentayga Extended Wheelbase with a special edition series of 17 cars named the Qatar Editions by Mulliner. Each model in the collection has a unique specification to celebrate the country. The Bentayga EWB has the most time-consuming paint finish ever, and is inspired by the Qatari flag with a fuchsia pearlescent finish. The embroidery on the seats contains 316,522 individual stitches, which is the most amount of stitching ever implemented in any Bentley motor car.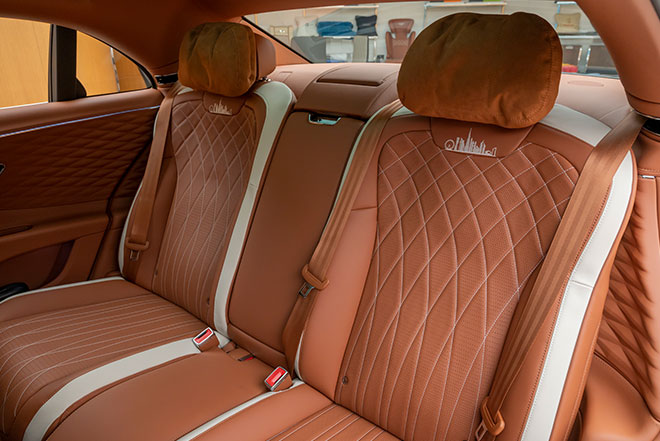 Tayar said of the Dubai and Abu Dhabi Skyline Collection vehicles, "We are delighted to have created this limited edition line and are excited to present these unique models to our customers."
---