---
Cars
Aston Martin DBX blends speed and sophistication
Beautiful yet beefy, sophisticated and exciting, the Aston Martin DBX has a little bit of everything. It's time to test drive the British car maker's first ever SUV…

For Aston Martin, there was a lot riding on the DBX. The financial turbulence experienced by the historic British car maker over the last few years has largely been fixed by the DBX – the brand's first ever SUV. Warmly received by the motoring community, the hype has resulted in sky high sales.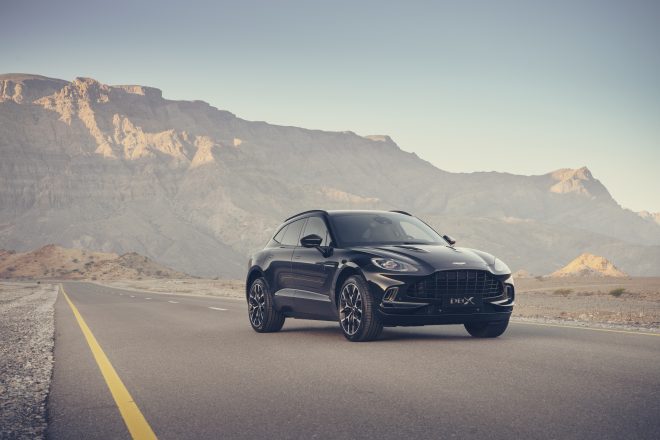 Beautiful yet beefy, sophisticated and exciting, the Aston Martin DBX has a little bit of everything, both for the driver and the admiring pedestrian who spots one on the road.
Tested to the limit in diverse conditions such as the Arctic Circle in Sweden, the Middle East, Germany's famous Nürburgring race track as well as its autobahn, plus the thrills and spills of a Welsh Rally stage, the DXB is ready for whatever you can throw at it.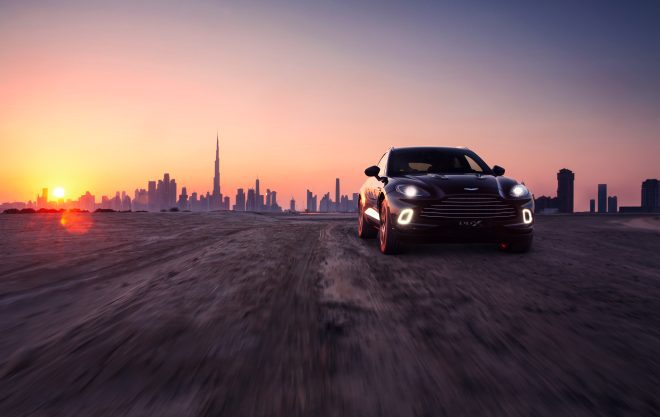 While many cars in the Aston Martin range are sporty, sexy and small, the DBX has been in the gym and has the muscle to prove it. Designed by the brand's hugely respected Chief Creative Officer,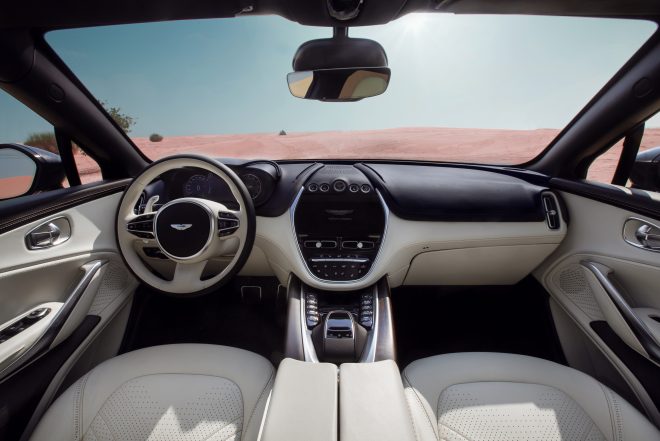 Marek Reichman, the bonded aluminium monocoque body shell of the DBX is astonishingly beautiful. Bold and strong in some places, the SUV also has delicate, sweeping lines elsewhere that elongate the vehicle and transmit ideas of energy and elegance.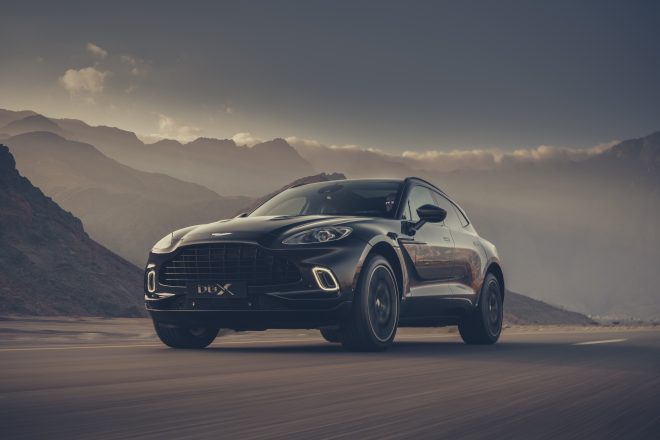 From the front, the DBX looks back at you with its commanding, masculine grille, while front wing vents suggest speed. At the back, a rear spoiler adds a racing, youthful feel. Aston Martin say the DBX is "blending the dynamics and elegance of a classic GT car with unprecedented levels of flexibility, endurance and ability." Quite right.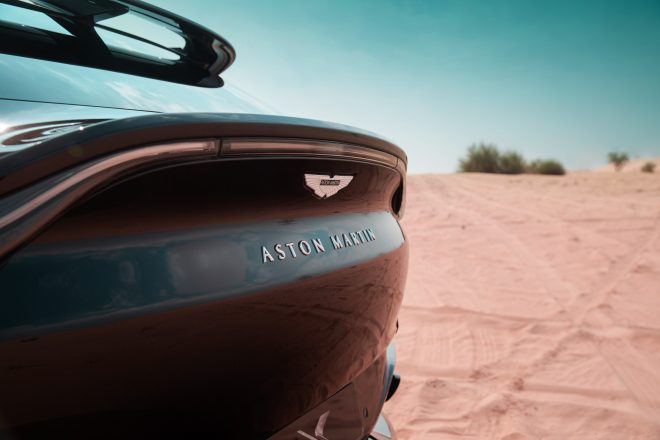 Ideal for cruising gently on urban roads, the DBX loves the open road and roars to heart-pumping speeds in the blink of an eye thanks to its 4-litre, twin-turbocharged V8 engine. Top speed is 291kmh while 0-100km is achieved in just 4.5 seconds. Inside the cockpit, there's plenty of room for five adults, plus a boot that has space for four golf bags. Luxurious full-grain leather seats and a supremely comfortable steering wheel are a powerful reminder of English design and craftsmanship – or even a Savile Row suit.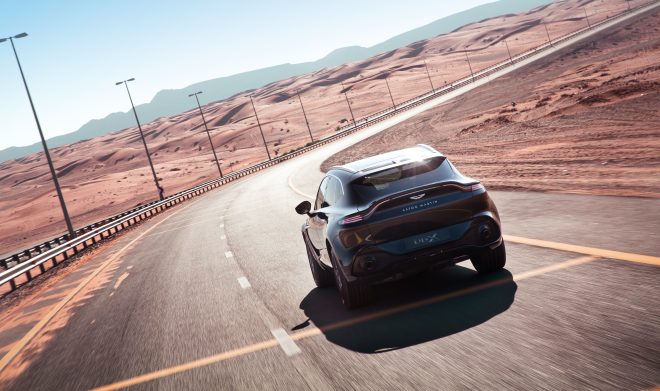 Glance upwards and you'll find a panoramic glass sunroof that lets light flood into every nook and cranny of this gorgeous car. Thankfully, there's not excessive tech inside to detract from the beauty of the interior. Control buttons are neat and tidy and are the result of advice from Aston Martin's Female Advisory Board. A sensibly-sized 25cm touchscreen panel opens up the technology that connects the driver to the DBX.
Founded in 1913, it took more than 100 years for Aston Martin to finally unveil its AED 900,000 SUV, but when it looks and drives as good as the DBX, it was well worth the wait.
For more info on the new Aston Martin DBX, visit astonmartin.com.
---