---
Leaders
An Exclusive Interview with Tony Habre
The man behind some of Dubai's most revered restaurants, Addmind's CEO Tony Habre shares his perfect formula for success in the hospitality industry…

Opening a restaurant in Dubai is a lottery. Restaurateurs may believe they have the perfect location, the best chef, a menu of sublime food, and the most extraordinary interior design but if the notoriously fickle and fussy Dubai crowd doesn't give the place their collective thumbs up then it'll most likely close within a month of opening, while the restaurateur is left scratching their head at their misfortune.
However, for a few rare restaurateurs such as Tony Habre, the scenario outlined above rarely happens. The Lebanese entrepreneur and CEO of Addmind has the golden touch, having enjoyed huge success in Dubai with Clap, Sucre, Iris, White and La Mezcaleria. This autumn he'll add Babylon, Raspoutine, and Leña on the Palm to his UAE portfolio.
"Opening these venues in Dubai, it's continuous, I'm tired!" laughs Habre as he explains how he built his impressive empire in such a competitive city.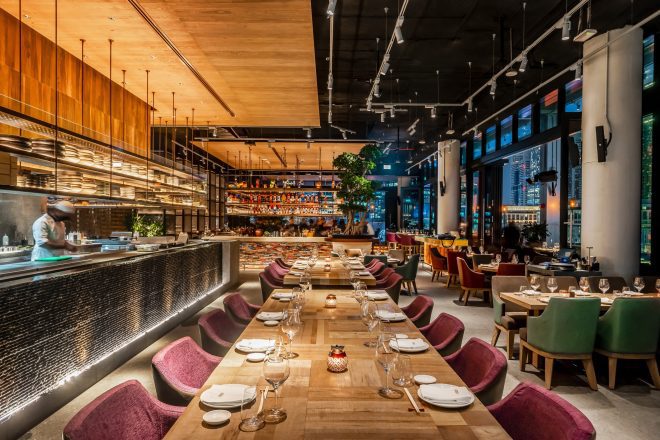 Do you love coming to work every day?
I love every day. Hospitality is not a boring business. In Dubai you have to run fast and I think I'm addicted to the relentless pace.
How did you start Addmind?
We started in 2001 in Beirut with a bar called Pulse, then we came to Dubai, but we knew nothing, we were always learning on the job.
There is a speed in Dubai which means you have to adapt and be quick. You must follow what's happening in the city, stay relevant, and know what the next trend is going to be.
Did you enjoy those early days in Beirut?
What's nice about our story is that we still have many people with the company who started with us almost 20 years ago. In Beirut, I wanted to make a company that would last and outlive any restaurant or club. A restaurant may not last but a company can last forever.
You make the restaurant business look easy. Is it?
Hospitality can look easy, but it's not at all. People hear that the rewards can be big but at the end of the day you have to know what you're doing in the Dubai F&B industry.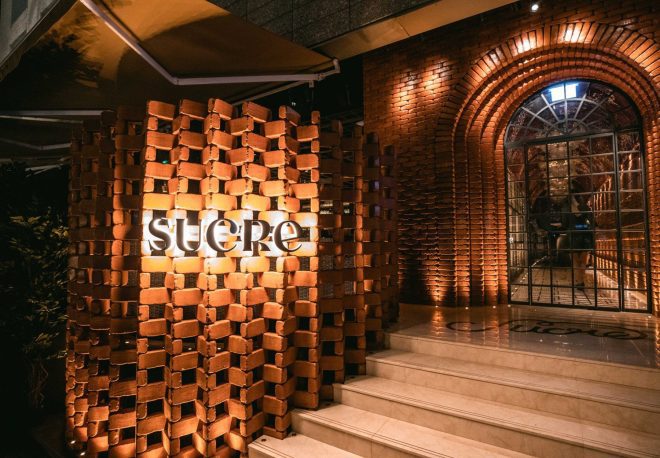 Where do you think Dubai ranks in the list of global foodie cities?
I rank Dubai easily in the top three in the world. Of course London and New York are the top two, Miami is close and Madrid is on the rise. All the islands have become huge destinations, too, such as St Tropez, Mykonos and Ibiza.
Why do so many restaurants want to launch in Dubai?
I think the attraction, firstly, is financial. These restaurant companies realise they can do a lot of revenue so it became part of everyone's expansion plans. Plus, these days it's very cool to have a location in Dubai.
Are Dubai guests hard to please?
For sure Dubai people have high standards and high expectations when it comes to decor and staff, so you cannot cut corners. In Europe there is no decoration, it's just the food, the table and the kitchen. But here in Dubai, the decor itself is entertaining. You can't stop at amazing design, everything has to follow. One of the most important things this city has is taste. We have to follow that culture and make something wonderful.
Why do restaurants fail in Dubai?
It is difficult to make it here because it's a new market. You have to take a risk, you don't know if the location is going to be good or bad. Honestly, all the failures come from management, not the concept itself. When you fail, it means there was a managerial problem and it was you, you're the boss. We never lose focus of operations, the service and the team. Trends come and go, but consistency is the important thing – that's the essence of hospitality.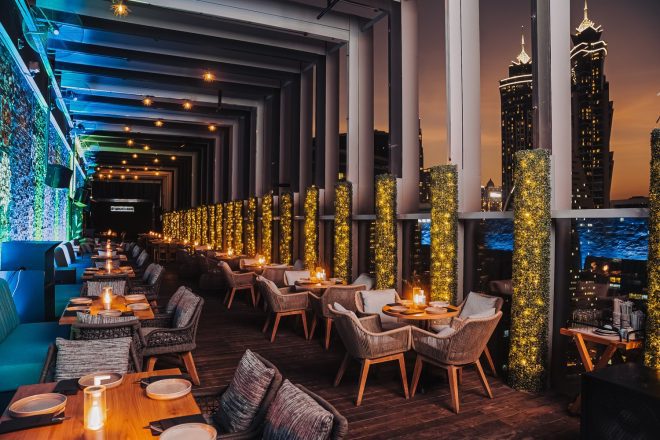 How important is team spirit to the success of your restaurants?
I love my staff. In this industry you spend a lot time with your team – New Year's, Christmas, weekends – so there's a lot of bonding. I like people, I like talking to people, I'm a sociable guy. Do I like doing it every night? No. But when I'm in it, I enjoy it.
Are you able to enjoy eating at your own restaurants or does it feel like work?
My wife is a chef, we both love food and going out to restaurants. We like coming to our places, but sometimes it's annoying, because you see stuff you don't want to see and it becomes work [laughs]. Other times it's amazing and we have fun.
How did your business cope with the pandemic?
Covid was tough, we had just opened Iris and La Mezcaleria, which thankfully are both still running now. You wake up with a problem, you try to solve it and you feel better. During the pandemic, we adapted, we did pop-ups, we started deliveries, we put our minds to work. We're a resilient company. I think Dubai handled Covid in a terrific, controlled way. Dubai is a city of law and order, people follow rules here and the laws were done very smartly and that helped us ride the wave. I knew this industry could not be stopped.
How important is social media for the success of your restaurants?
I think now for restaurants, social media and digital marketing presence is as important as your food and service. I say that and I find it weird to be honest. I'm an old school guy in the way I work and I like word of mouth. But social media shows who you are and you should take a lot of care over it. I would like the focus to be more on the restaurant, of course, but the market has evolved. Before social media, you never marketed restaurants. The only restaurant that advertised was McDonald's!
Do you still have the hunger for more success?
Yes, we're still hungry for more. Dubai is never ending. You need to decide when you stop because the city will never stop.
Operating such a big, fast-moving company, do you get burned out sometimes?
We don't call it the 'work-life balance' anymore – it's 'work-life harmony.' I do get burnout sometimes, but the good thing is that I really like what I do and I always seem to find the effort from somewhere.
For more information on Addmind and its restaurant portfolio, visit addmind.com.
---