---
Cars
Rolls-Royce makes history its first electric car
Spectre is "the most perfect product that Rolls-Royce has ever produced…

Rolls-Royce has joined the electric era of motoring with its first eco-friendly car. The athletic two-door Spectre is the brand's historic fully-electric car, a luxurious super coupé that marks a new era for the famous British brand. According to the car maker's CEO, it is "the most perfect product that Rolls-Royce has ever produced."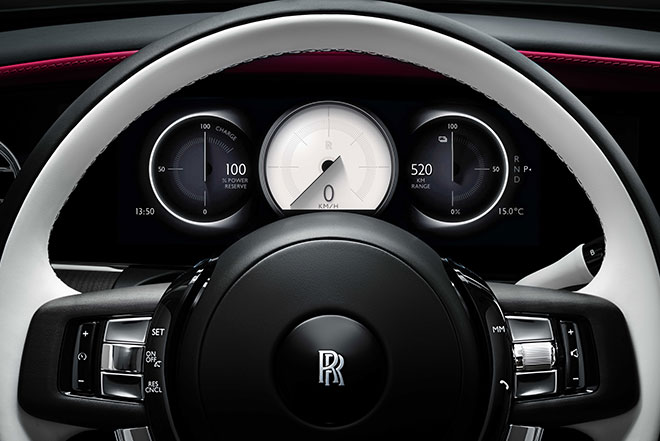 Due to arrive towards the end of 2023, the Spectre has been tested to its limits, embarking on a journey of 2.5 million kilometres that simulated more than 400 years of use. Rolls-Royce technicians put the car through its paces on roads 55km from the arctic circle in Sweden at temperatures as low as -40 degrees centigrade, and across Southern Africa, in temperatures of up to 55 degrees centigrade. The far more agreeable climate of the French Riviera was also the scene of road testing for the Spectre.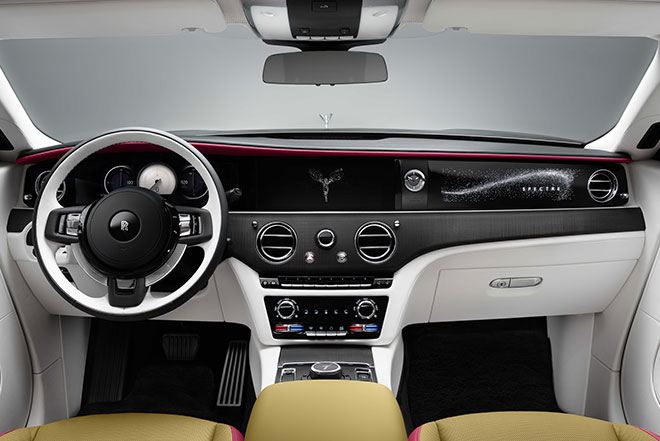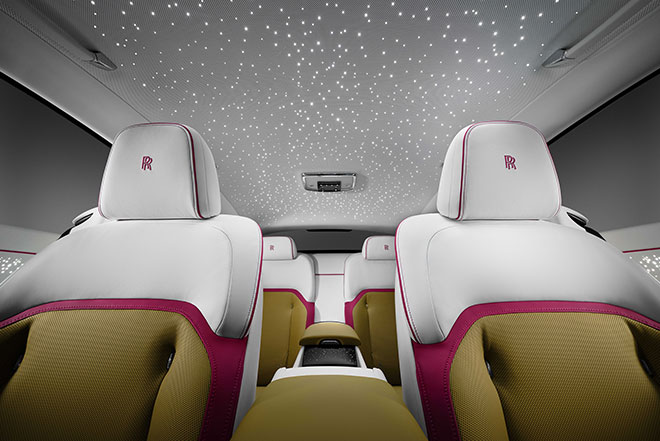 Its design is loosely based on modern yacht concepts – notably seen in the car's fastback – and is the most aerodynamic car ever made by Rolls-Royce. A key feature is the grille made from stainless steel, which is the widest ever seen on a Rolls-Royce and carries 22 LEDs to create an illuminated spectacle at night. The iconic Spirit of Ecstasy figurine is the product of 830 combined hours of design modelling and wind tunnel testing. The car is quipped with Starlight Doors, which incorporate 4,796 softly illuminated 'stars'. The passenger has a clear view of the Illuminated Fascia on the dashboard, which was developed over two years and bears the Spectre nameplate as well as a cluster of more than 5,500 stars.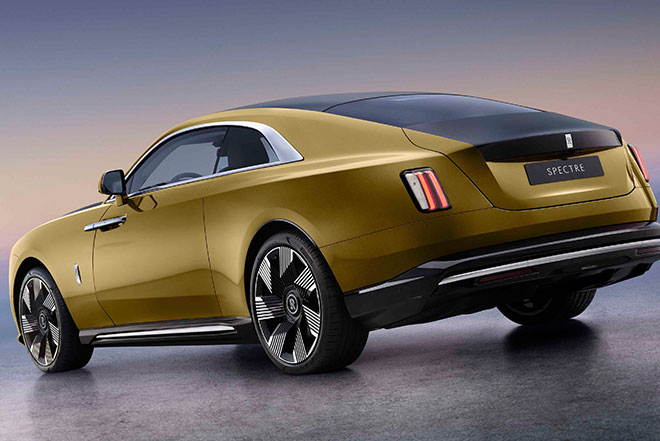 Turning to performance, the data is still being processed but it's thought the Spectre will reach 0-100km/h in 4.5 seconds, while its all-electric range from its 430kW powertrain will be 520 kilometres.
The Spectre is the first step in Rolls-Royce's ambitious electrification masterplan that aims to have an entire, fully electric product portfolio by the end of 2030. The Spectre, explains Rolls-Royce CEO Torsten Müller-Ötvös, "states the direction for the future of our marque and perfectly answers a call from the most discerning individuals in the world to elevate the electric motor car experience, because Spectre is a Rolls-Royce first and an electric car second."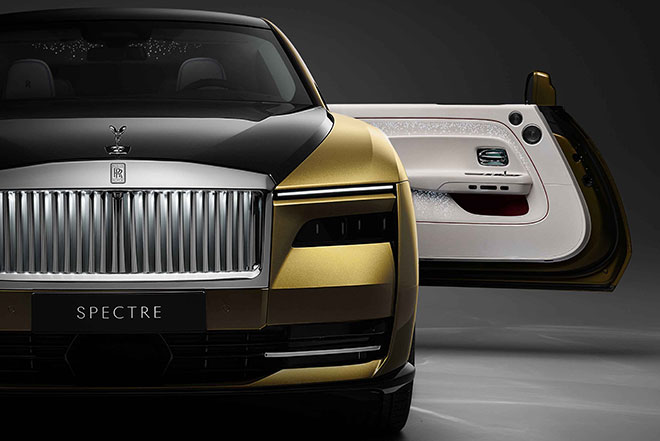 He adds, "Spectre possesses all the qualities that have secured the Rolls-Royce legend. This incredible motor car, conceived from the very beginning as our first fully-electric model, is silent, powerful and demonstrates how perfectly Rolls-Royce is suited to electrification."
A brand steeped in history and elegance, Rolls-Royce has had one eye on automotive electromobility for decades. Way back in 1900, Rolls-Royce co-founder, Charles Rolls, predicted that "noiseless and clean" electric cars would one day become reality. Now, his dream has come true.
---