---
Watches & Jewellery / Watches
Ode To Elegance: Blancpain's Ladybird Collection is an Innovation of Watchmaking
More than just a colourful option for women, Blancpain's latest Ladybird references offer serious watchmaking know-how in an extremely elegant package.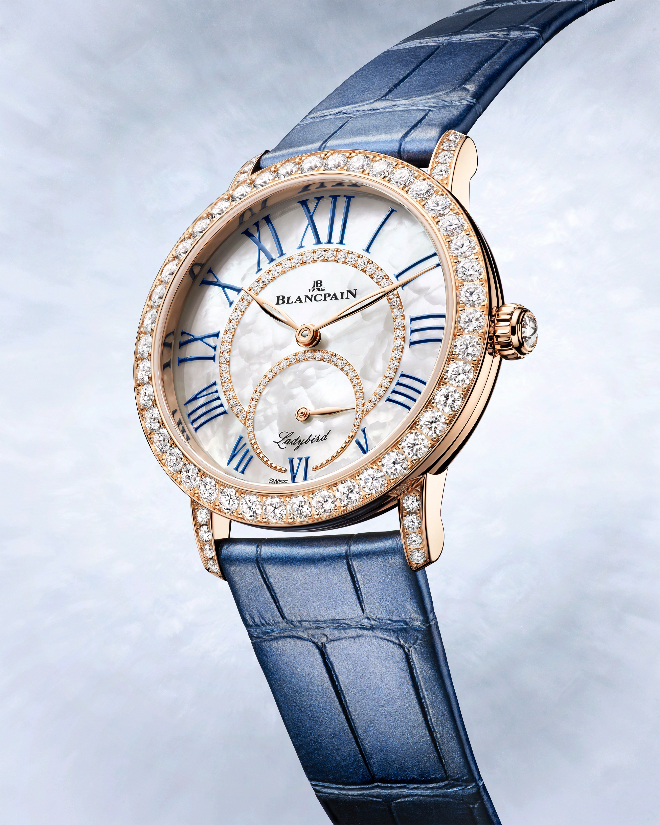 –Blancpain Ladybird Collection
With this year being the 70th anniversary of Blancpain's Fifty Fathoms and what that collection means to the watch industry, it is easy to overlook yet another of Blancpain's novelties for the year, the Ladybird. On the surface, these new and colourful offerings may seem like just another collection that has been given some new colours along with a dazzling array of diamonds to entice female fans. In truth, however, Blancpain's Ladybird collection is not simply adapted from a man's watch with the size reduced. Instead, it was created specifically with all the watchmaking savoire faire of this centuries-old brand to cater to the women of today.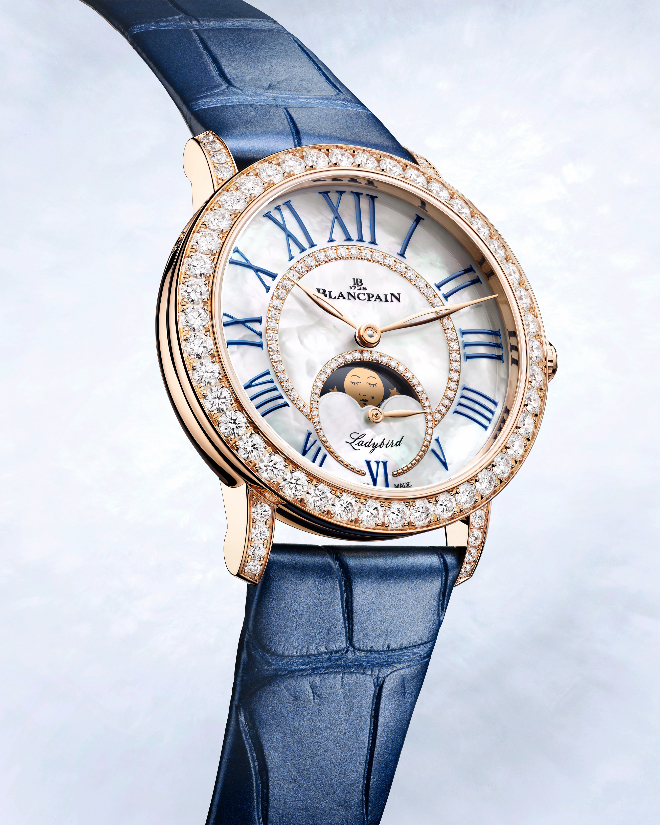 –Blancpain Ladybird Collection
If you look back at their history, women have always been important to Blancpain. In 1933, they were the first Swiss watchmaking company to have a female CEO and owner after Betty Fiechter purchased Blancpain following the death of Frédéric-Emile Blancpain. A few years before that, they had already created one of the world's first automatic wristwatches for women under the name Rolls. This paved the way for further innovation in watchmaking for women and in 1956 when the Ladybird first debuted, it was equipped with the smallest round movement ever conceived at the time.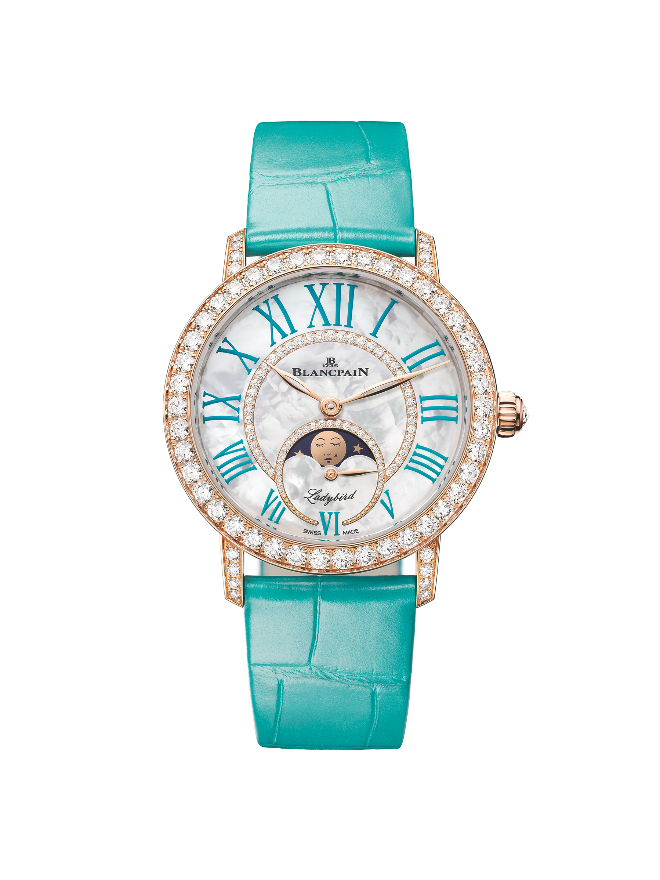 – Blancpain Ladybird Collection
The novelties found within the latest Ladybird collection don't quite break any records, but what it does is offer a vibrant range of colour variations including midnight blue, peacock green, forest green, lilac or turquoise set on a backdrop of textured mother of pearl on the dial. These coloured Roman numerals are also accompanied by a strap in a matching hue. Additionally, 70 diamonds are set onto the dial to accompany the small seconds and/or moon phases indicator found there. And on the 34.9mm case, an additional 59 diamonds with a total weight of 2 carats give the watch an extremely elegant exterior.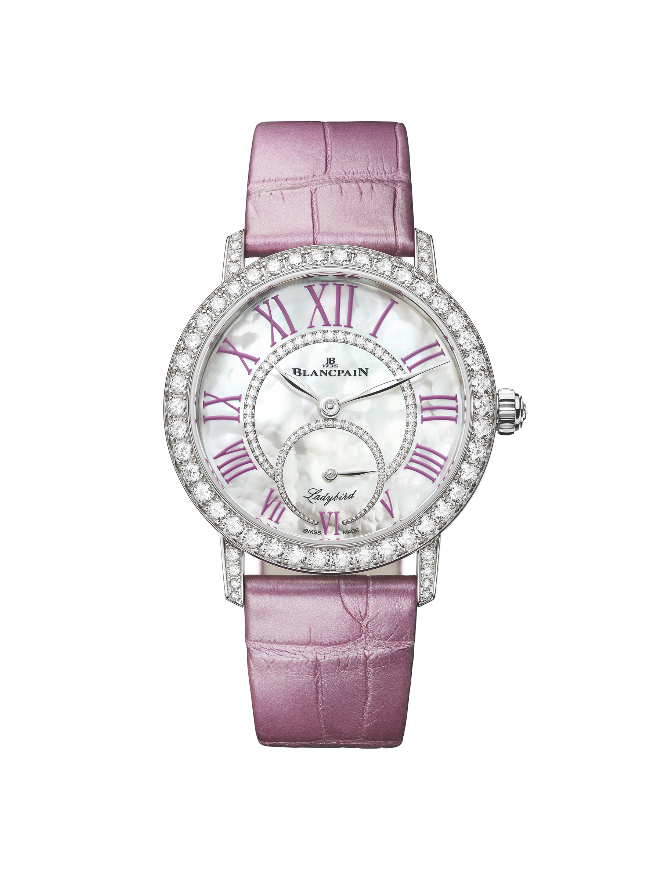 – Blancpain Ladybird Collection
This is not to say however that the watch is completely devoid of mechanical prowess. The Calibre 1163 movement powering the small seconds version along with the 1163L for the one with the moon phases indicator, both come packed with a relatively long 4-days of power reserve and a silicon balance spring. Through the transparent caseback, enthusiasts will notice that the movement is finished with the Côtes de Genêve decoration. Additionally, the gold oscillating weight of the self-winding mechanism offers circular open-worked patterns that mirror the those found on the dial.
Specs
MOVEMENT Calibre 1163 or 1163L
CASE 34.9mm in red or white gold
STRAP Midnight blue, peacock green, forest green, lilac or turquoise
---