---
Leaders
As the UAE prepares for COP28 later this year, Philippine Author and Entrepreneur Dr. Brian Poe-Llamanzares tells Luxuo of his sustainability journey
Philippine author, entrepreneur and philanthropist Dr. Brian Poe-Llamanzares, author of A Sustainable Future, spoke in Dubai this month of what took him to take on one of the most critical issues facing the world today.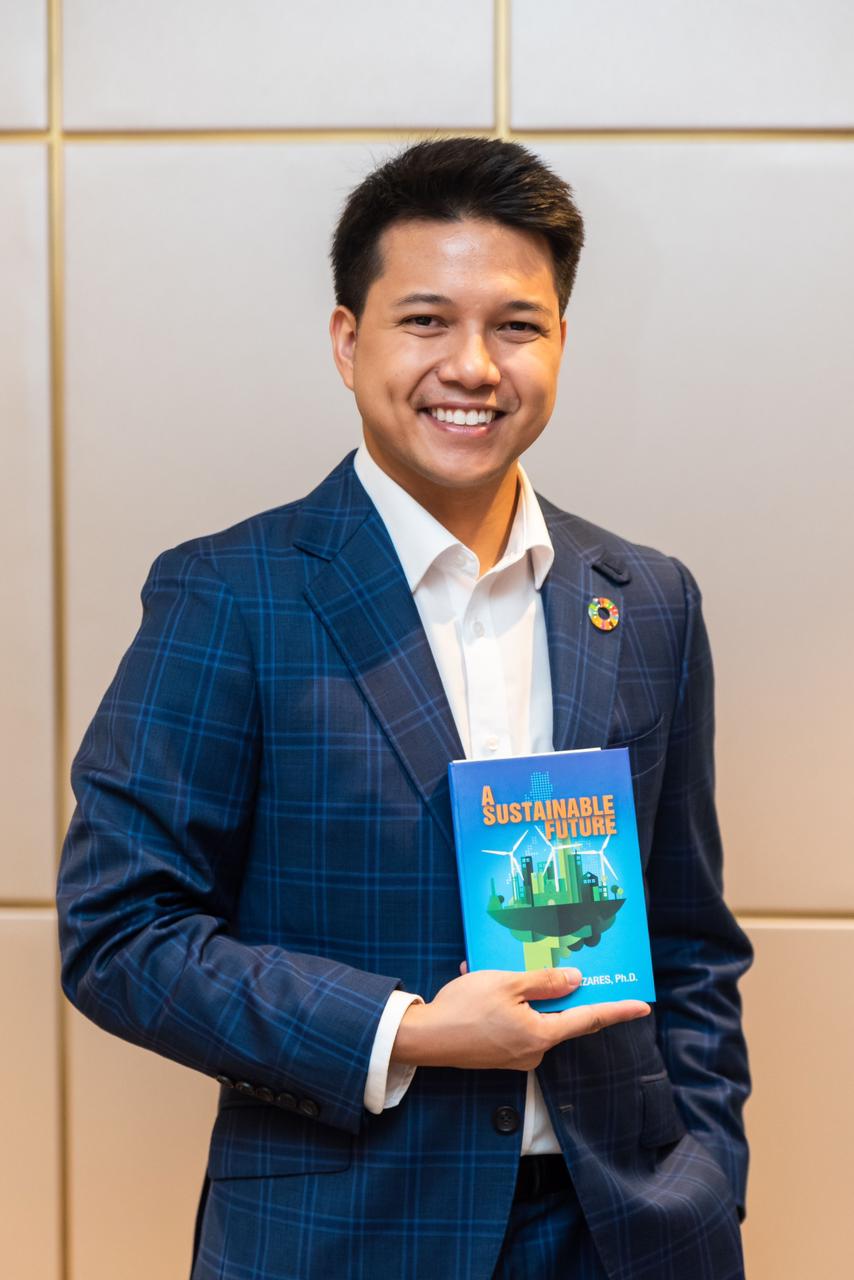 Poe-Llamanzares discussed the work he will be doing in the Philippines where he will soon be working with Forbes 30 under 30 Sustainable PH founder Shawntel Neito to build a sustainability curriculum and pilot it through their Learn2Lead programme.
"We are working on building a curriculum with all the material necessary to possibly help colleges and universities in the Philippines include sustainability programs into their list of course offerings," he said.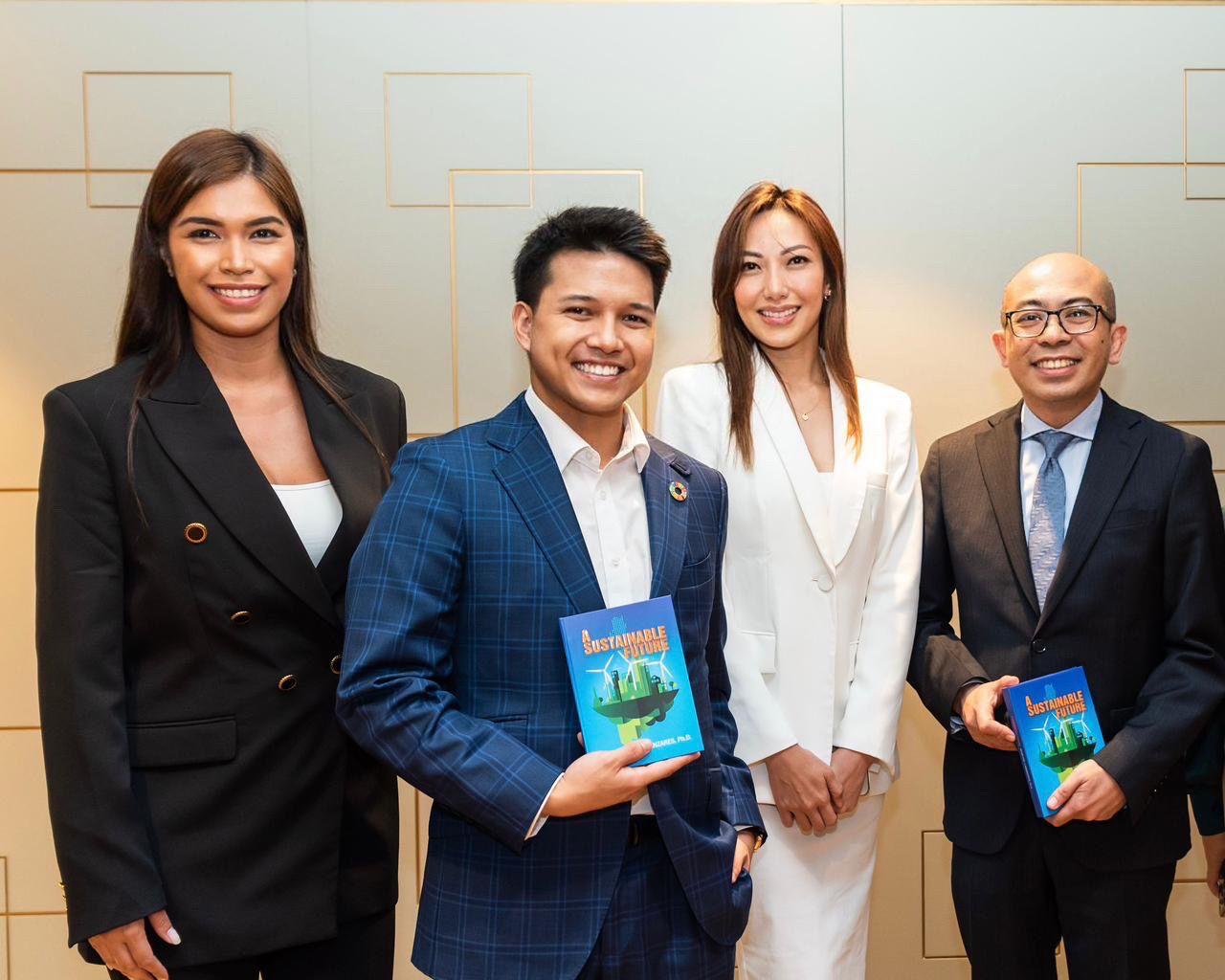 In Photo: Left to Right, event organizer Joan Jardeleza, Brian Poe Llamanzares, DILG Undersecretary Margarita Gutierrez, and Consul General Renato Dueñas.
In Dubai on his global book tour, he was also trying to secure investors as the Asian nation gets back on its feet since the pandemic.
"We now find ourselves opening up to foreign relations and investments," he said. "In a post pandemic Philippines we need businesses and investments to help grow our country's economy sustainably."
He has so far visited Columbia, Harvard, Fordham, Boston College, CEU, Lyceum, UDM and will be visiting more schools in the coming months. In each school he donates copies of his book and provides a brief overview of the current status of sustainability in the Philippines across multiple sectors.
In Dubai, he shared his expertise in the field to a group of Dubai-based Filipino and international entrepreneurs and local media at the Capital Club and updated them on developments concerning sustainability in the Philippines.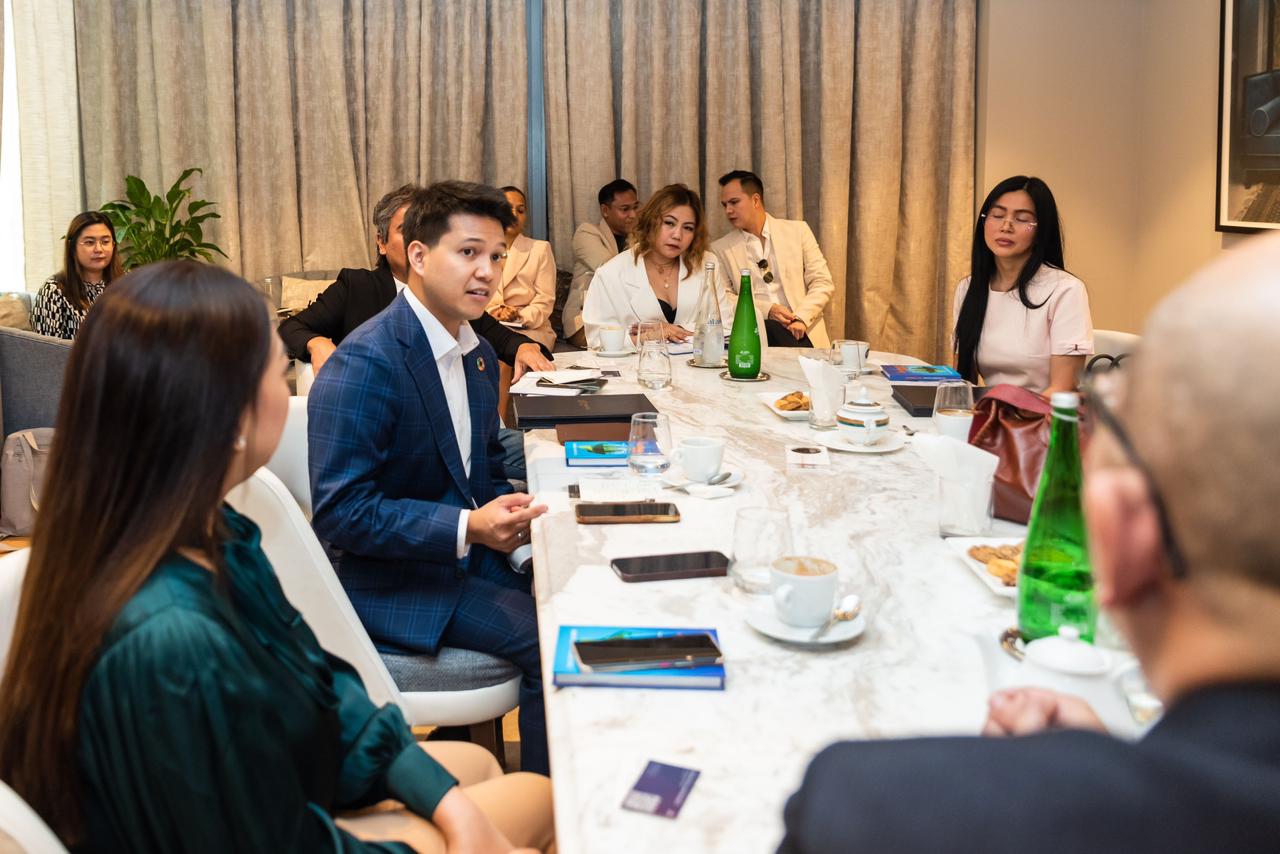 Brian Poe-Llamanzares answering the queries of the business community while noting achievements of the government in sustainable development
Poe-Llamanzares highlighted the progress the country has been making in achieving its sustainability goals and called on business owners and investors to consider being a part of the sustainable development in the Philippines including the government's commitment to energy security.
---