---
Fashion & Style
Meet the women challenging the boundaries of fine leather craftsmanship
Alessandra and Nathalie Faggioli are proving that great fashion genius runs in the family…

Over 30 years have passed since the Faggioli family company began trading in fine exotic leathers. Its dedication to the artisanal production process and continuous research for high quality ensured a lauded international reputation within the luxury leather sector.
Today, it's the exquisite creations of the family's next generation that has catapulted the brand into the limelight once again.
Building on their family history and irreplaceable knowledge of fine leather, sisters Alessandra and Nathalie Faggioli launched Faggioli Atelier in 2018. Focusing on haute couture leather pieces and accessories that challenges the boundaries of craftsmanship, their stunning product line adopts geometric modern designs, with a keen focus on offering what they describe as 'daily luxury'. Luxuo caught up with the designers to find out more…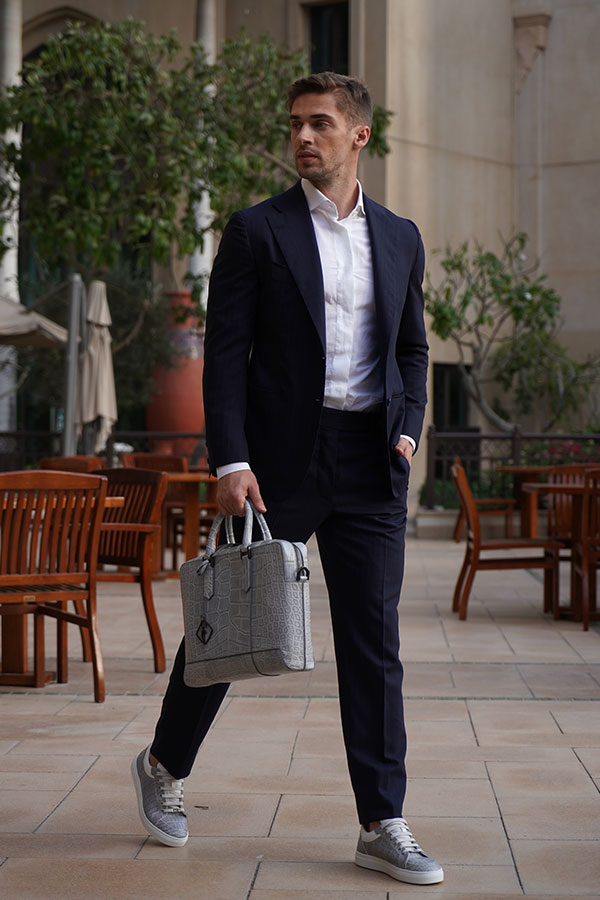 Your business launched in 2018 but your family has been in the business of fine leather for years. How has this helped shape the creation of Faggioli Atelier?
Our experience in fine exotic leathers and our academic background in architecture studies were the main drivers behind creating Faggioli Atelier. We wanted to create a brand that was ours, where we could add our own personal touch. We felt that real leather could be exposed in a more unique way, contributing to the style of any outfit. We're exposing the beauty of real leather by focusing on the details and colours.
What was your family's reaction when you decided to branch out on your own?
Our decision was welcomed with a lot of enthusiasm and great support. We didn't completely branch out on our own. We still depend a lot on the expertise and knowledge of the family. We're simply bringing luxurious high-end items and modern designs to answer the needs of the younger audience.
What do you believe sets you apart from other luxury leather goods brands?
Our passion for the raw materials, and the way its beauty and uniqueness are boldly emphasised, is what sets us apart from others. People are always searching for fashion statements, and that's exactly what we hope to reach as we create unique designs that people can identify with. Our items can also be customised. We receive many orders with special customisation requests, and we see this trend only growing.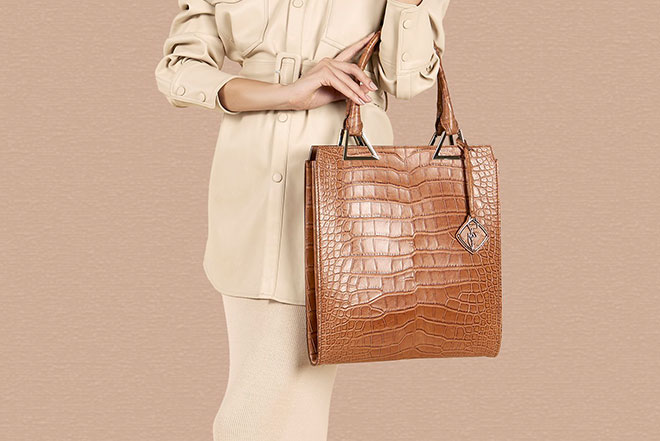 What are some of your signature items?
We look for the essence of an item and work on creating minimalistic and geometrical lines that transport us into the world of architecture. A perfect example would be the metal hardware found in our pieces.
We'd identify two signature items: the classic shoes for men, and the sneakers. Men who wear luxury classic shoes are interested in having these shoes in different colours, allowing them to stand out from the crowd and bring diversity to their wardrobe. Our younger audience is more attracted by the coloured real leather sneakers.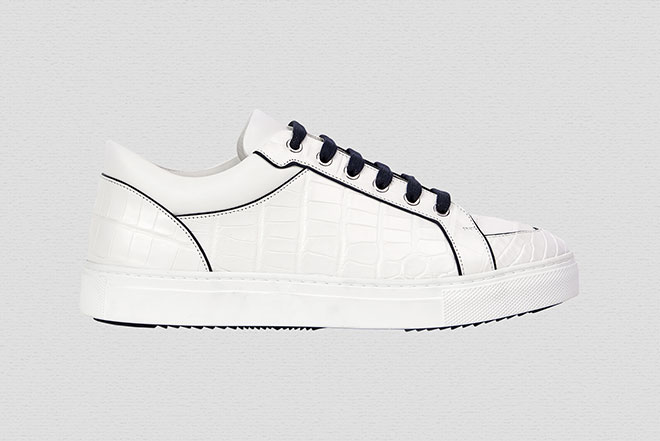 How do you find the market in Dubai?
Dubai's market is an international marketplace highly attracted to luxury pieces. They recognize valuable pieces through the leather quality and the unparalleled Italian craftsmanship, which is why clients are impressed with our brand. They also appreciate the personalised services we offer.
Your physical boutique stores are in some of the world's most fashionable cities. Are you looking at any other locations? 
We are constantly looking to serve our international clientele. Our items are already available in Italy and Cannes, with new locations opening next year.
What are your company plans for 2023?
Our 2023 plan is to focus on the Middle Eastern market and explore new collaborations. We're first looking at Dubai, followed by Saudi Arabia and Qatar, while simultaneously expanding internationally.
Explore a curated Faggioli Atelier collection Level Shoes in Dubai Mall, or for more information, visit faggioliatelier.com
---