---
Lifestyle / Alcohol
Midleton Forêt de Tronçais Offers Connaisseurs A Rare Taste Of Luxury
Ireland's premium whisky experts are releasing the special Midleton Very Rare, introducing a rare symphonic masterpiece of whiskey craftsmanship and luxury.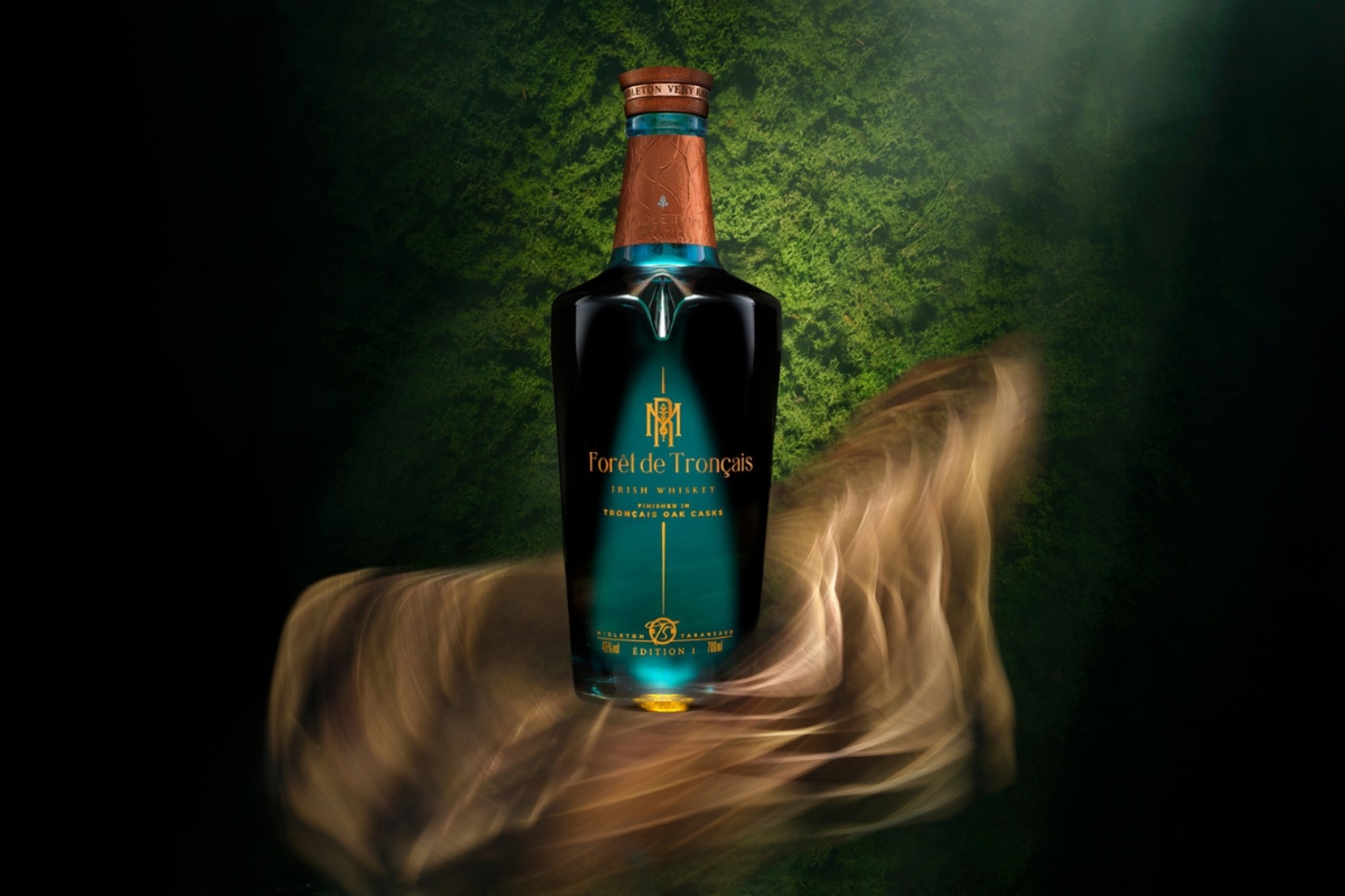 An exceptionally small batch which is a first of its kind, it marries the pinnacle of Irish whiskey with French Oak from the Forêt de Tronçais in France.
This whiskey has been brought to life through expertise and craftsmanship that has spanned generations. Blending French and Irish flavours, the latest release is a treasure for collectors, a bespoke batch of very special Midleton single grain and single pot still whiskeys matured from the 1980s to 2000s in American bourbon barrels.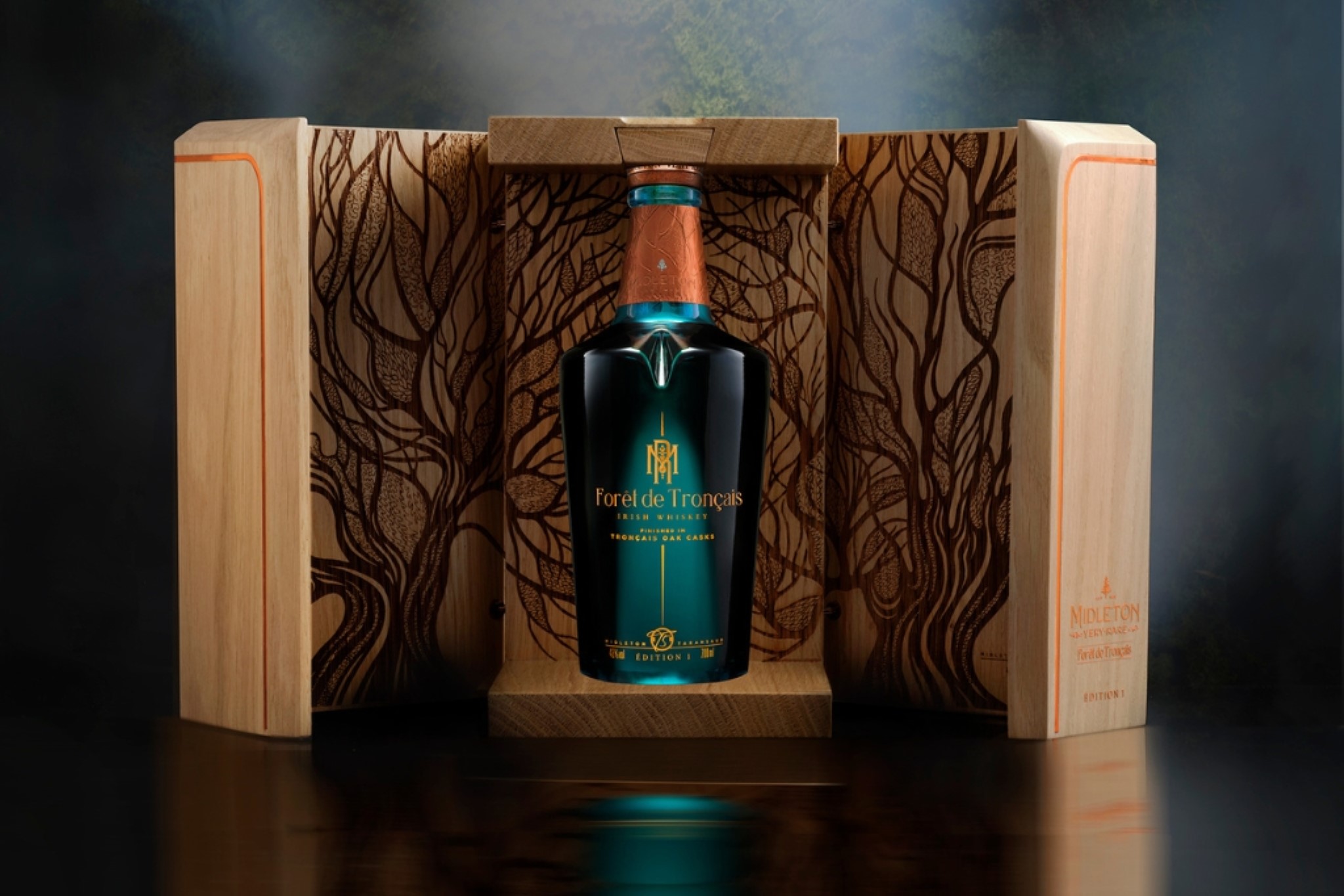 Expertly selected and surveyed under the watchful eye of Midleton Very Rare master distiller Kevin O'Gorman and finished for three years in a T5 cask from Taransaud Cooperage, the cask is as luxurious and rare as the whiskey that lays inside.
A multi-sensory experience, the oak enriched perfumed aromas with delectable fruit notes of poached pears, caramelised apples, and orange zest are a feast for the senses. Additional notes of honeycomb and toasted hazelnut continue to evolve in tandem with the building aroma of freshly roasted coffee beans.
Herbal at first, this unique product boasts notes of fresh peppermint and sage, weaving amongst the succulent orchard fruits and zesty orange. The oak's subtle tannins complement the chocolate-dipped honeycomb and sweet vanilla, adding to the luscious, silken texture synonymous with Midleton's pot still and grain whiskeys. Elevated wood spices continue to evolve adding further complexity to this intricate whiskey.
For the grand finale, an exquisitely long finish where the fruits and spices are enveloped by the enchanting nature of the toasted wood, showcase a harmonious balance between Irish whiskey and French oak.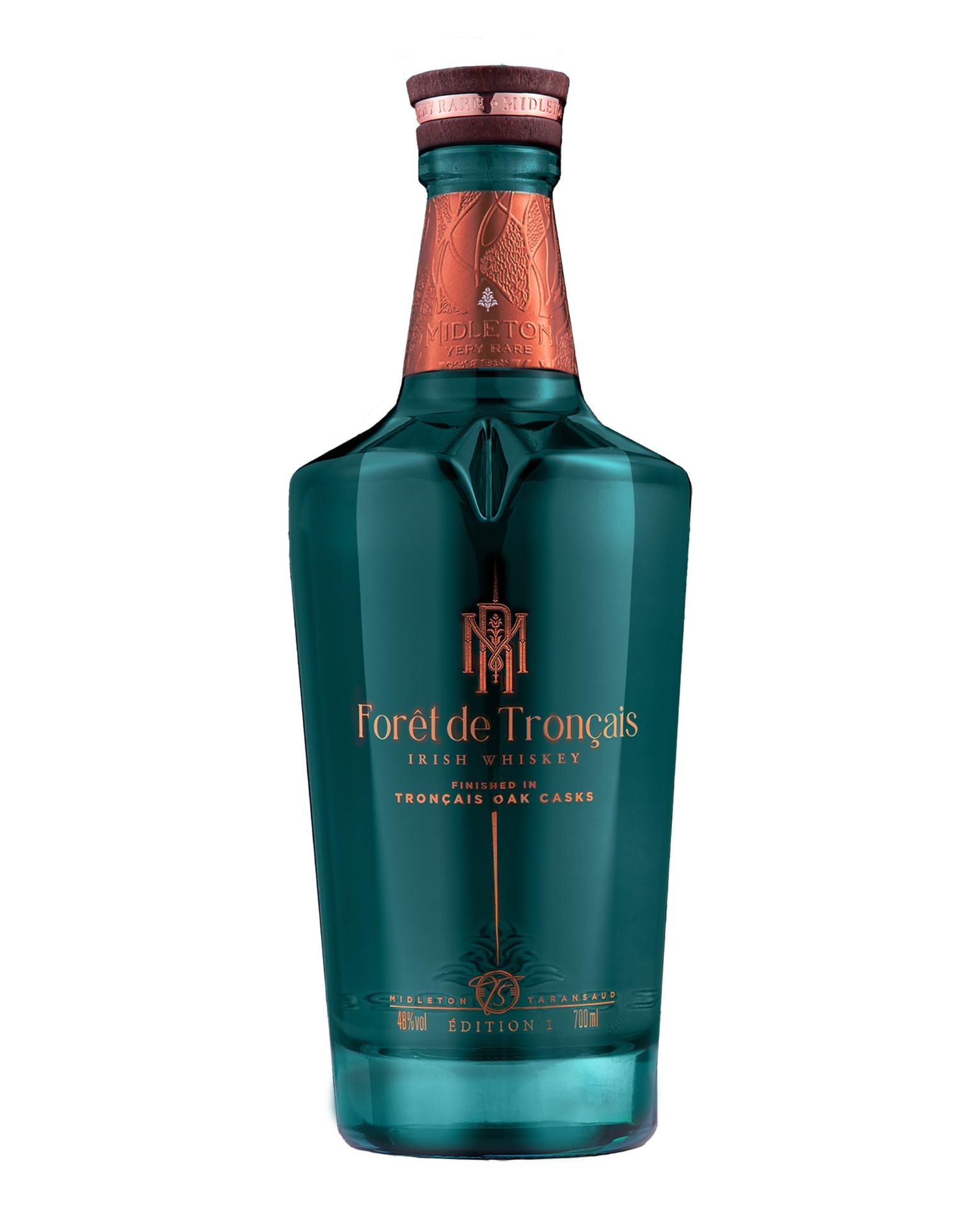 Midleton Very Rare Forêt de Tronçais is available to purchase by clicking the link below offering collectors and connoisseurs alike a rare treat.
For more information please click here.
---