---
Arts & Culture
The Middle East's Biggest Design Event Kicks Off In Dubai's D3
Downtown Design, the Middle East's leading fair for contemporary and quality design, opens today for its 10th edition.
Running until November 11, over 500 designers, architects and creative practitioners from over 40 countries will be in attendance in addition to over 300 local and regional designers and exhibitors.
Dubai Design Week has become a fundamental pillar in Dubai's standing as the design and creative capital of the Middle East and a UNESCO City of Design in the iconic d3.
The free-to-attend programme that will run throughout the week includes exhibitions, pop-up events, discussions, hands-on workshops, and outdoor urban installations.
The anchor event of Dubai Design Week, Downtown Design, opens today, with international and regional designers, architects, and design enthusiasts coming together to showcase the latest trends and innovations in the design world.
The event features a curated selection of established and emerging brands, designers, and design studios. It provides a space for networking, learning, and exploring design trends across the design industry through a programme of talks and masterclasses, in addition to a curated networking programming known as Trade/Connect.
Khadija Al Bastaki, Senior Vice President of Dubai Design District, part of TECOM Group, said: "People often overlook the many ways design impacts our lives. This showcase celebrates publicly the different executions and evolutions of design across its many disciplines, including furniture, interiors, architecture more."
Natasha Carella, Programming Director for Dubai Design Week, highlighted the importance of sustainability as the city readies to host COP28 later this month. "As we find ourselves immersed in the complexities of the modern world, sustainable practices take centre stage with thought-provoking programming that explores design in all its forms, from ancient materials to emerging technologies, and from documentation of Arab visual culture to design solutions for vulnerable communities," she said.
Titled 'Sustainability – Past, Present and Future', the d3 Architecture Exhibition organised by Dubai Design District in partnership with RIBA Gulf Chapter will return alongside Dubai Design Week's calendar.
It presents a journey through time and the ever-evolving ethos of sustainable architecture in the Gulf region, whilst underscoring the critical role of architects in this journey.
The exhibition features work by students and emerging architects alongside leading architectural firms such as Foster + Partners, Zaha Hadid Architects and UN Studio. A series of talks and workshops will run as part of the exhibition.
Visitors to Design Week can also explore over 25 large-scale outdoor installations created with materials such as palm leaves, loofah, sugar, paper pulp and cement alternatives, again highlighting the importance of sustainability at the event's core.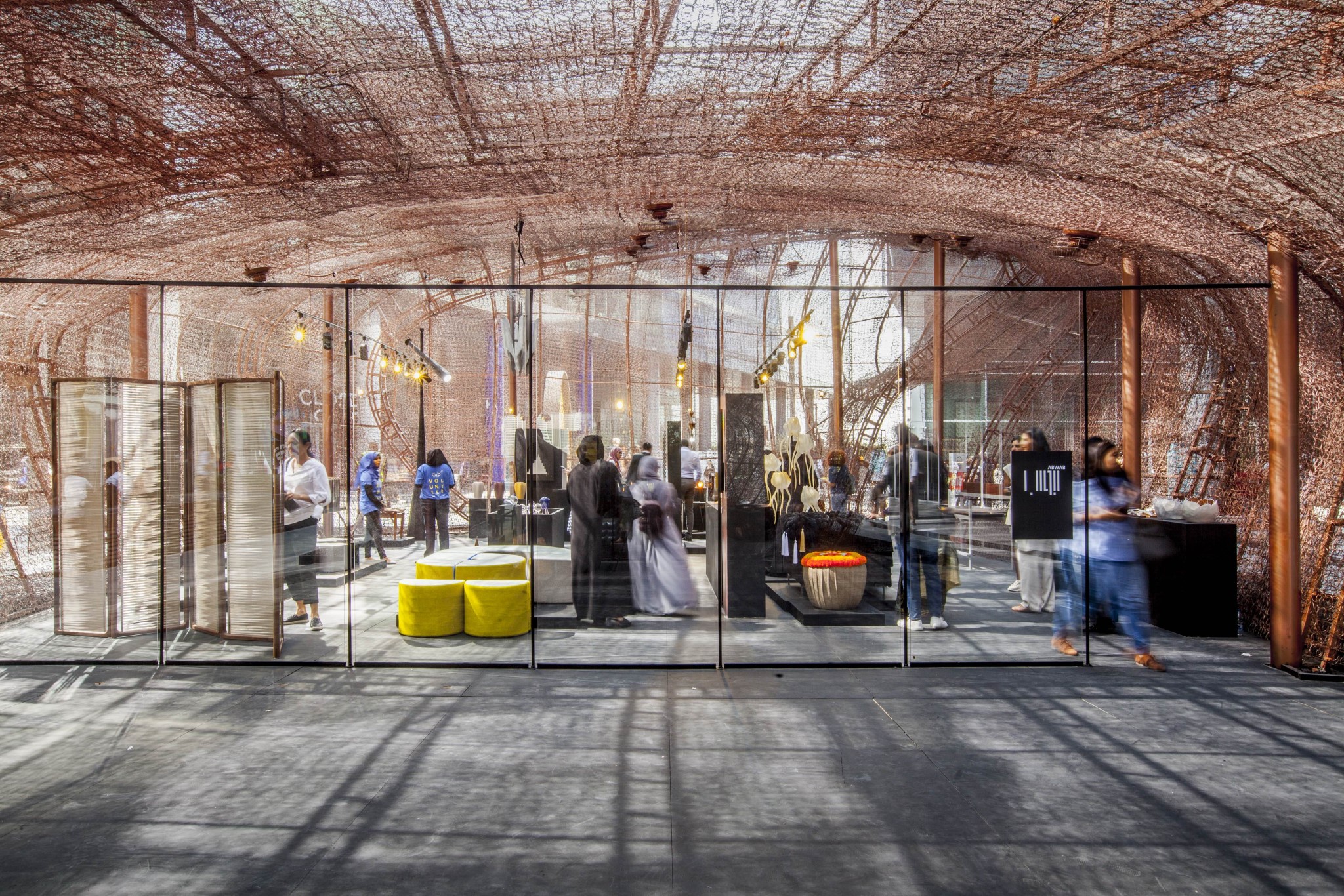 As part of the outdoor programme, the Abwab commission, led by Emirati architect Abdalla Almulla, will continue this theme with her colourful pavilion 'Of Palm' which explores the use of palm tree stands as a prime example of a sustainable resource in architecture. It also connects to the essence of Emirati heritage.
The weekend programme will be enriched with the Marketplace from 11 – 12 November, an outdoor market in the heart of d3 that will bring together over 80 of the best homegrown small businesses.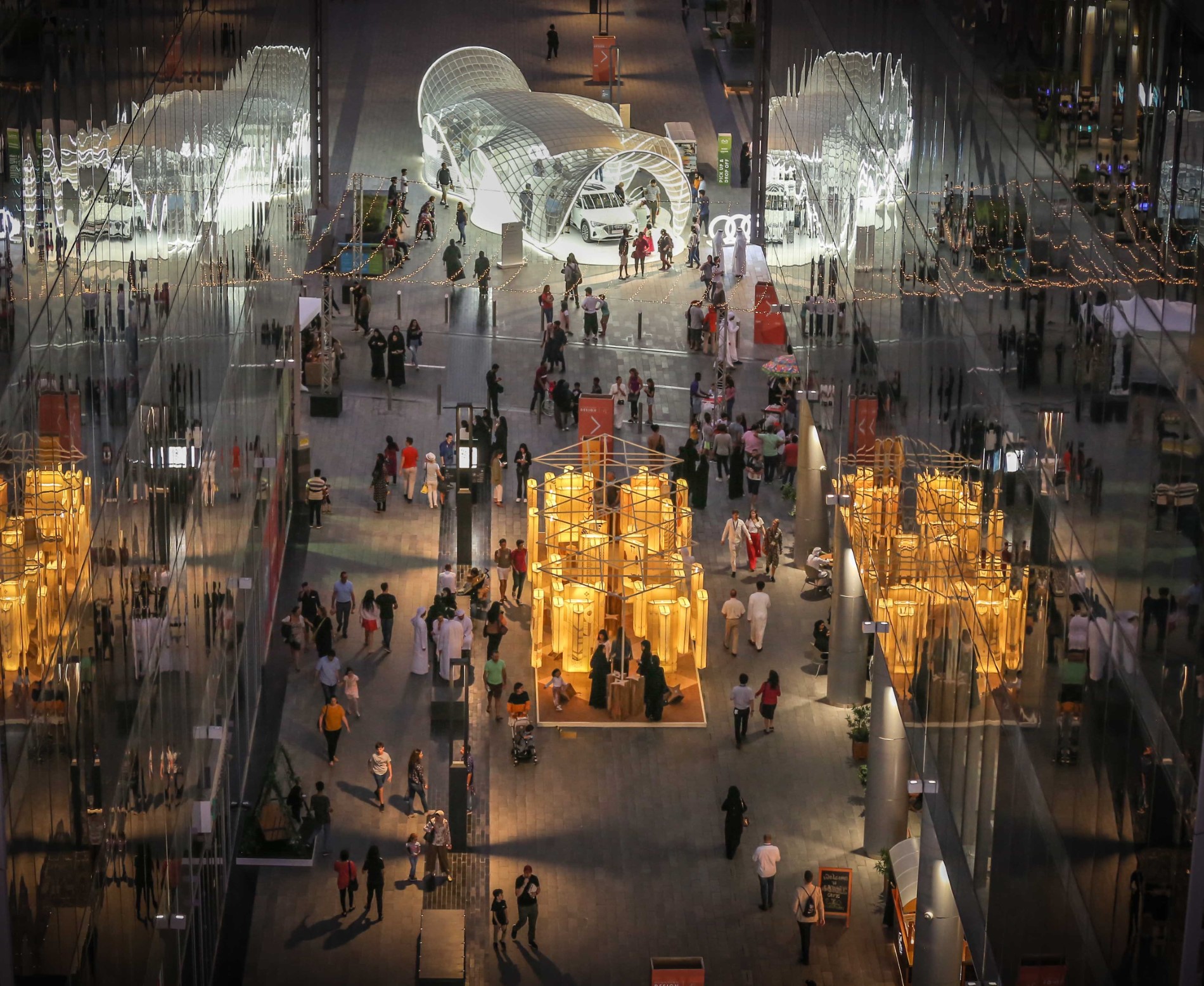 Visit dubaidesignweek.ae for more information and the full programme.
---