---
Properties
The world's tallest residential building planned for Dubai
The Burj Binghatti Jacob & Co. Residences building is going for Guinness…

Luxury living is about to have a brand new address as UAE real estate mogul Binghatti and global luxury timepiece and jewellery brand Jacob & Co unveiled plans for an uber-luxurious residence in Dubai, dubbed the Burj Binghatti Jacob & Co. Residences, which hopes to be the tallest residential building in the world.
From the complex architecture to its unbelievable height, this newly-termed "hyper tower" is destined to sit in Dubai's Business Bay, transforming Dubai's skyline with an intricate crown-topped skyscraper adorned with diamond-like spires.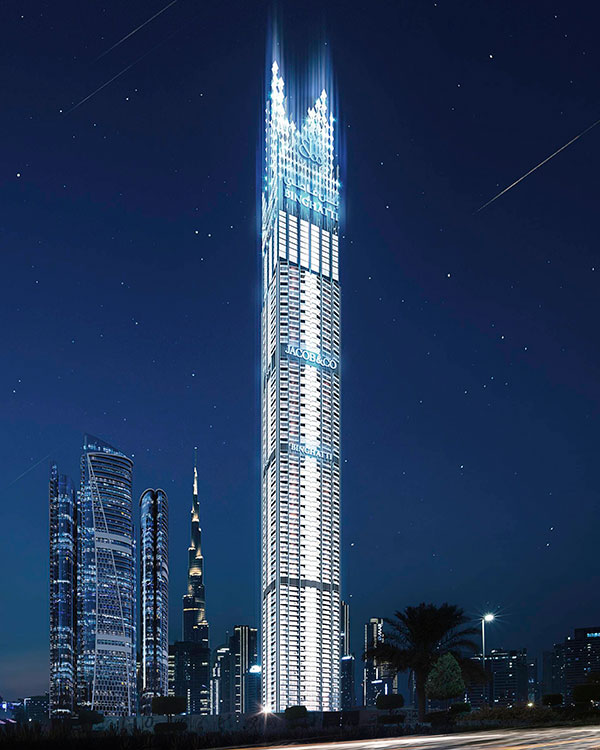 Boasting more than 100 stories, the building is set to steal the title of the world's tallest residential building from the current trophy-holder, the Central Park Tower on 57th Street in Manhattan, New York. It will feature two- and three-bedroom homes, a spa, gym and other luxurious amenities, including a stunning infinity pool that will overlook the Dubai skyline.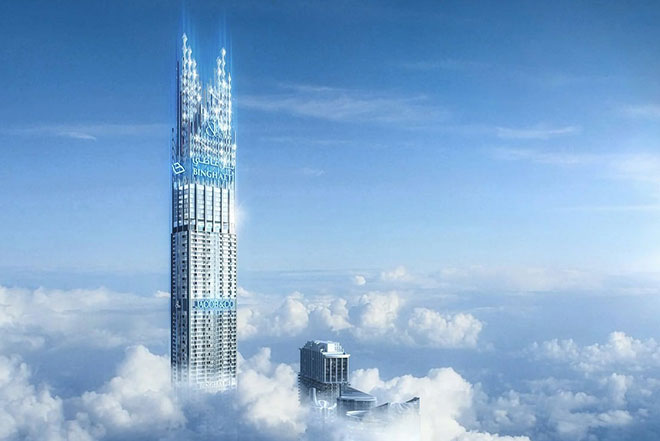 Plus, expect a dedicated concierge team offering services such as daycare, bodyguards, chauffeurs and private chefs for a bespoke living experience like no other,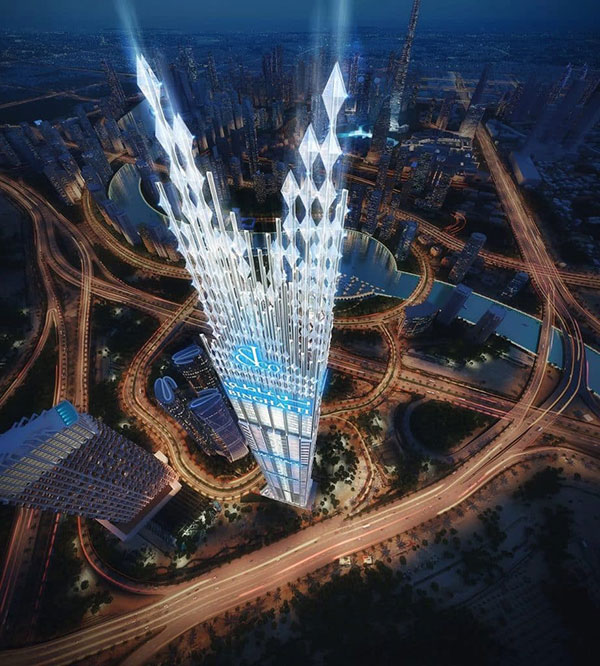 It's a head-turning structure not only for its lofty design, but for its partnership with one of the world's leading jewellery companies.
"Both our brands are born from the sheer desire to achieve what breaks boundaries," says Muhammad Binghatti, CEO and Head of Architecture of Binghatti, in a recent press release. "What Binghatti has done in real estate – by creating a brand through a distinct design philosophy and architectural identity – is very similar to what Jacob & Co. has done in the world of jewellery and horology."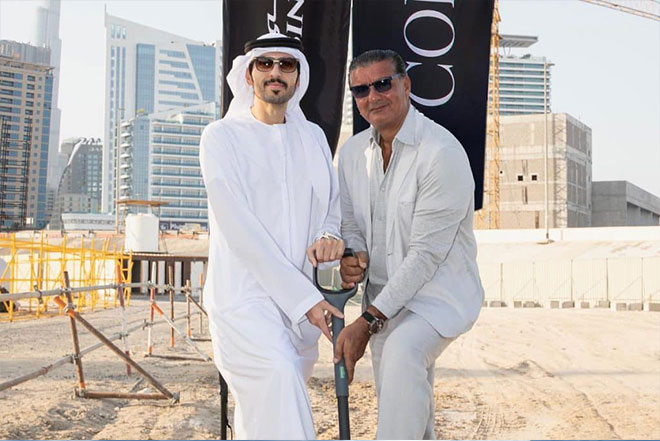 Jacob & Co will also offer exclusive curated timepieces and jewellery, most being limited edition, for clients to purchase along with their residence.
To evaluate eligibility to purchase the residences, interested individuals will have to register to undergo a pre-qualification process.
At present, no opening date for Burj Binghatti Jacob & Co Residences has been announced.
Follow @binghatti for more updates.
---