---
Watches & Jewellery / Watches
Richard Mille's new Tourbillon was born to spread happiness
Limited to 50 pieces, the new colourful timepiece teems with vibrant, cheerful elements…

An iconic smiley face, whimsical features, and a considerable price tag – Richard Mille's latest timepiece is a showstopper in every sense.
Dubbed the RM 88 Automatic Winding Tourbillion Smiley, the playful watch houses a micro-blasted, yellow gold smiley figure in a tripartite case.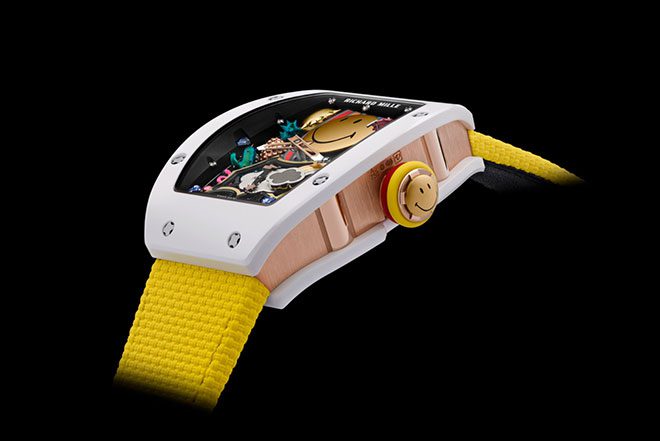 "The smile, universal and multivalent, is fundamental to our social interactions; an expression of our innate desire to connect with others. Like the little yellow face that appeared in 1972 in the pages of the French newspaper, France Soir, which rapidly went viral, the Smiley conveys positive energy. It is a symbol of communication that comes to life today in the effervescent world of the RM 88 Automatic Tourbillon Smiley," notes Richard Mille in the press release. A true tribute to the Smiley world, the new tourbillon, from the inside out, embodies the spirit of the smile.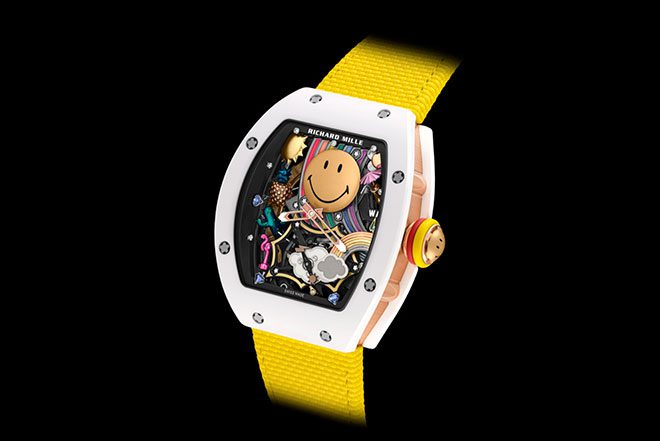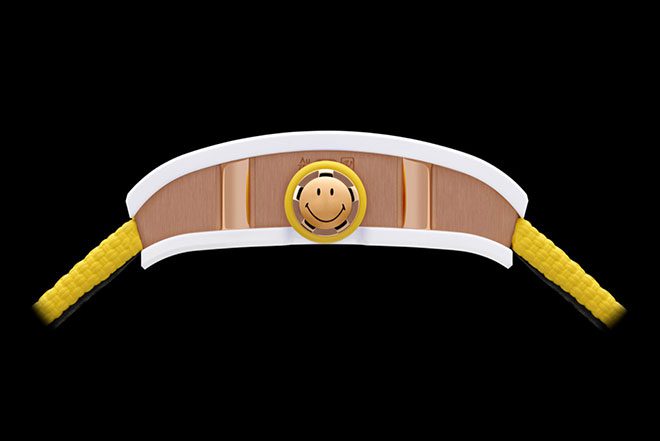 Limited to just 50 pieces, the RM 88 Automatic Tourbillon Smiley, priced at an eye-watering $1.2 million, teems with vibrant, cheerful elements that surround Franklin Loufrani's beloved Smiley illustration. The dial features a blossoming flower, the sun's rays, a pineapple, blooming cactus, pink flamingo, and a brightly-coloured rainbow, all made with pristine craftsmanship by artisan Oliver Kuhn.
Over three years in the making, the final result features a highly technical automatic tourbillon calibre with intricate detailing. Each assembled part weighs less than a gram and is designed to withstand every type of shock.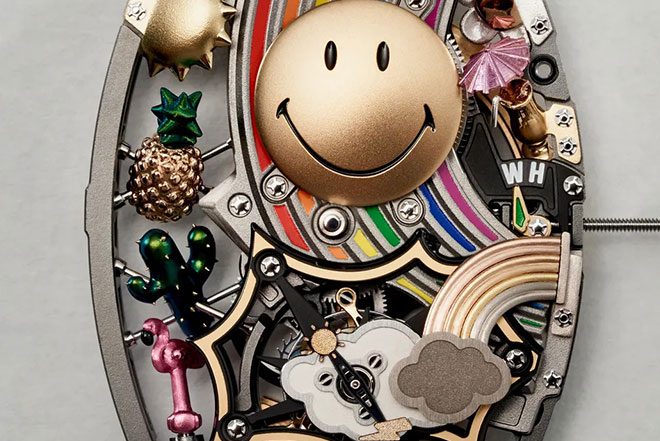 Made of grade-five titanium, the movement's bridges are coated with a complex double PBD coating in black and gold. This finish also appears on the back of the baseplate, which can be viewed from the watch's openwork caseback. And aside from the watch's vibrant yellow strap, the placement of the signature smiley on its crown ties the piece together.
To read more about this work of art, visit richardmille.com
---