---
Arts & Culture
Sotheby's debuts Robbie Williams' art
The British pop star exhibits his bold new art work in Dubai…

Usually, when Robbie Williams performs in Dubai – as he did on New Year's Eve – he's confronted by a sea of devoted fans singing every word of his infectious pop hits while sweatily jumping up and down. But, at his recent art exhibition in the city, the atmosphere was far more sedate as Williams presented the latest in a series of paintings he made with creative partner Ed Godrich.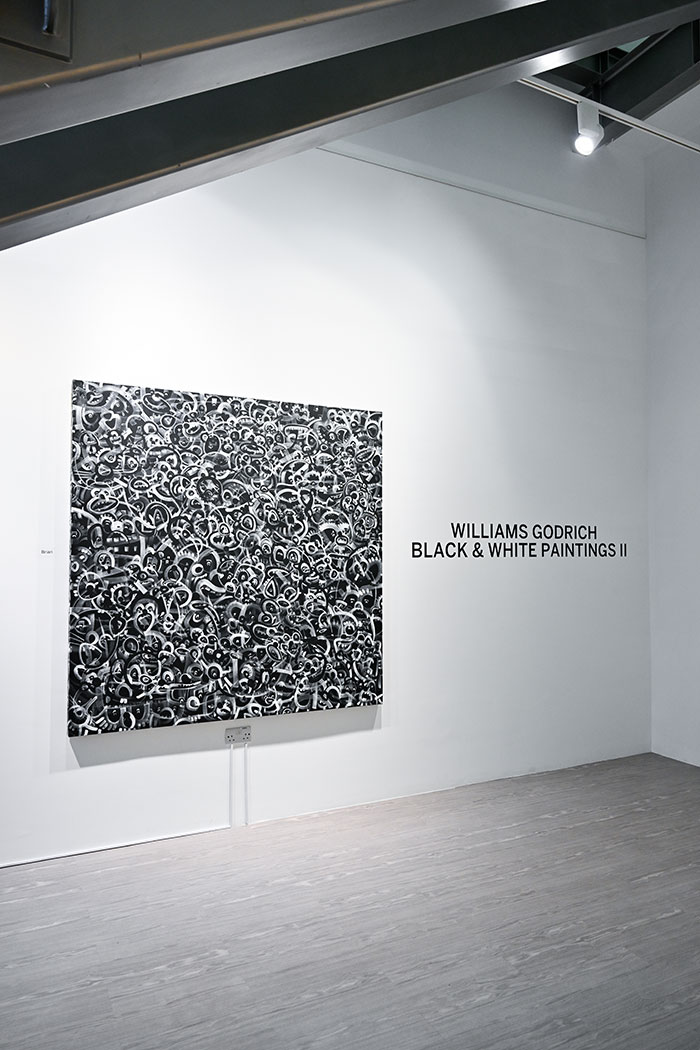 Williams and Godrich made their Middle East debut at Sotheby's in DIFC with Black and White Paintings II, a collection of 15 large-scale works. The opening of the exhibition was attended by the two artists, as well as Her Excellency Hala Badri, Director General of Dubai Culture and Arts Authority. Sotheby's contemporary art specialist from London, Hugo Cobb, and Katia Nounou Boueiz, Head of Sotheby's UAE, were also in attendance.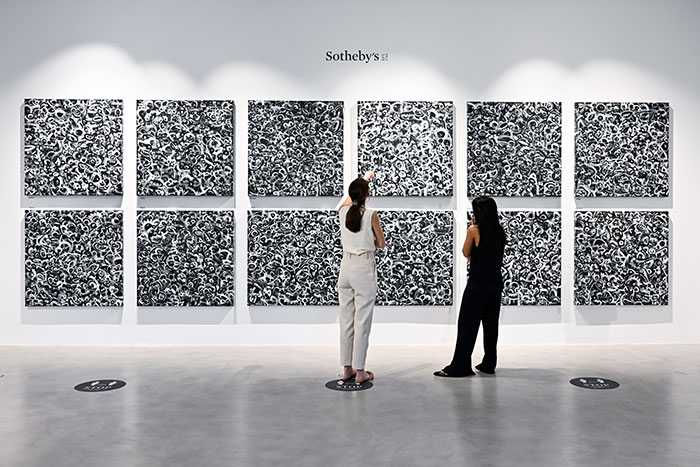 The exhibition ran just prior to Williams' New Year's Eve gig at Atlantis The Palm. "Dubai has a special place in my heart," said Williams, 47. "This show is the next step in sharing mine and Ed's creative vision with the world, and I hope that the feelings of curiosity and positivity that fuelled our art will resonate with everyone who comes to the exhibition."
Williams Godrich displayed their collaborative artwork for the first time in May 2022 at Sotheby's London. Showing their second batch of pieces was a coup for the Dubai outpost of Sotheby's. Often working on multiple canvases at once, the duo created their monochrome art while listening to a soundtrack of 1980s electronic music. Fittingly, each painting is named after popular men's names from that decade. Williams Godrich explain, "These names define the eighties, an influential era, which has inspired our art."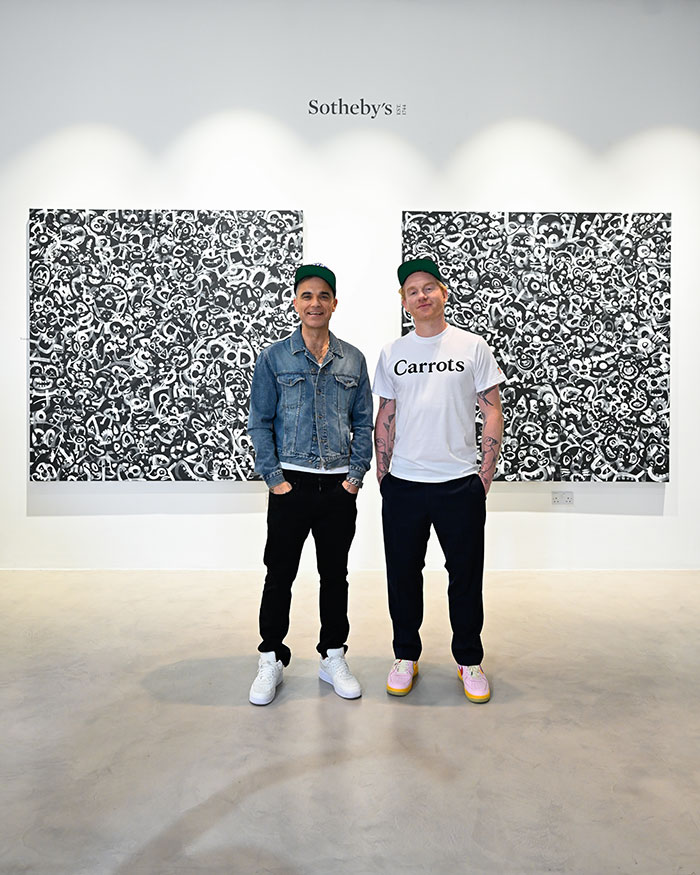 Godrich says, "When we first unveiled our artworks to the world in May, we were blown away by the positive response. It was a voyage of discovery both for us as artists, as well as the viewers. We are excited to now be taking this next step, by bringing a fresh body of work that progresses on the theme of our last show to a new audience entirely."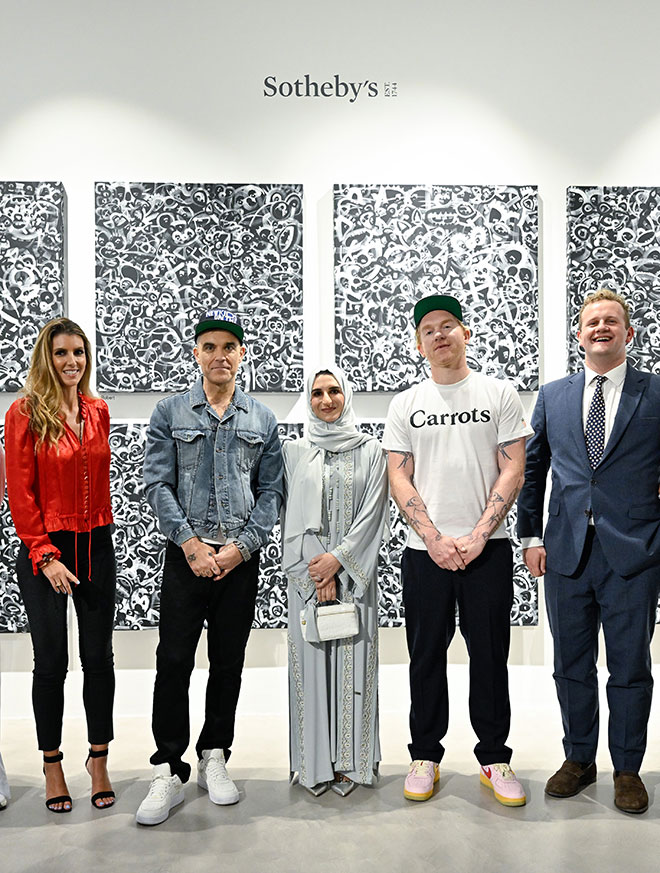 Williams and Godrich became friends through their love of abstract art and quickly formed a partnership they say is built on, "friendship, communication, respect and trust." Williams, the former Take That star and now solo performer, is one of the most popular musicians of all time with 85 million albums sold. But in the past five years he has developed a passion for making art and revealed he spent much of the Covid lockdown exploring new ideas.
Godrich, a former architect, works between his studio in Shropshire, England and Los Angeles where Williams lives. Having the eccentric duo's work on display in Dubai is a thrill for Sotheby's UAE, says Katia Nounou Boueiz. "The UAE has a thriving art scene, and through their many years of collaborative artistic expression, Robbie and Ed encapsulate the spirit of creativity that is blossoming here," she said.
For more information, visit sothebys.com
---