---
Cars
Automobili Pininfarina Battista makes UAE debut
Revolutionary Battista electric car sets new records upon its UAE launch…

Among motorists, a common concern about electric cars is that they will run out of battery power and leave them stranded far from a charging station. There are no such worries surrounding the new Battista from luxury Italian carmaker Automobili Pininfarina however. The pure electric car, which recently launched in the UAE, is not only is the capable of 476kms on a single charge but can also reach a top speed of 350kmh and is faster than a Formula One car in a 0-100kmh sprint.
While a typical F1 car has around 1,000 horsepower, the Battista is packed with 1,900 horsepower, enabling it to race from 0-100kmh in just 1.86 seconds. The Battista will be the most powerful car ever designed and built in Italy and brings a level of performance that is unachievable today in any road-legal sports car with internal combustion engine technology.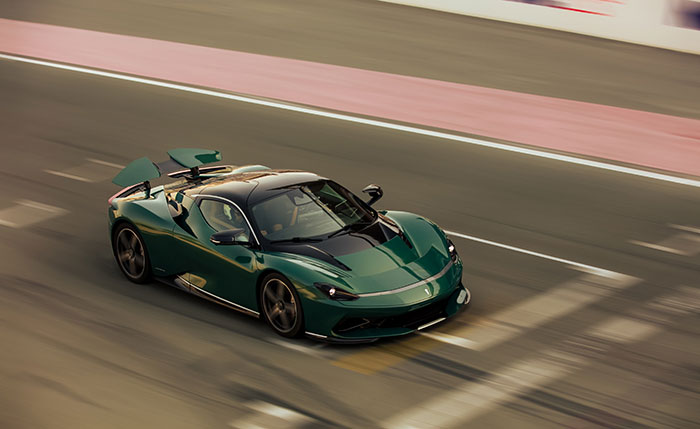 Designed, engineered, and produced by hand in Italy, the Battista hyper GT made its illustrious debut at Dubai Autodrome. Previously, the impressive car set a string of official world records at Nardò, Italy, as part of its global test and development programme. Records included a carbon ceramic brake system that was able to slow the car from 100-0kmh in just 31 metres, which sets a new benchmark for an electric car. Aided by unique launch control technology, the Battista can speed from 0-200kmh in just 4.75 seconds. Unsurprisingly, such elite motoring performance comes at a hefty price: €2.2 million. No more than 150 Battista cars will be made at the Automobili Pininfarina workshop in Cambiano, Italy, with each model requiring 1,250 hours of craftsmanship.
Paolo Dellacha, Automobili Pininfarina Chief Product and Engineering Officer, said the new electric hyper GT has "achieved performance beyond our original, extreme targets." He added, "Perfectly optimised weight distribution and low centre of gravity are at the heart of this result. The combination of bespoke chassis and suspension tuning, tyres proven over many thousands of test miles and four-motor torque vectoring delivering unprecedented power enables Battista to be the fastest accelerating road-legal car in the world. Our discerning clients here in the UAE have been overwhelmed by the Battista driving experience, which is as breathtaking as its award-winning design."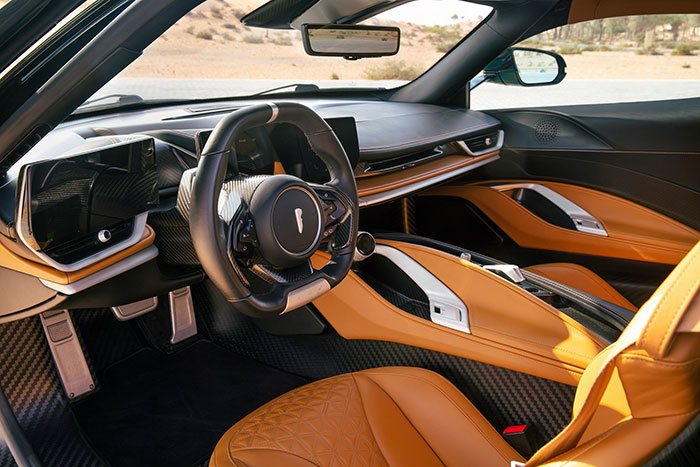 Inside, the Battista hyper GT offers extraordinary levels of bespoke tailoring with 128 million possible interior combinations, finishes and colours. On the outside, buyers can choose from colour combinations with bespoke detailing and exclusive aluminium exterior jewellery and alloy wheel designs. To provide the sound to the car's driving experience, the Battista features a soundscape named Suono Puro that can be personalised via one of five driving modes – Pura, Calma, Energica, Furiosa and Carattere.
The Battista is being sold in the UAE and Bahrain via Adamas Motors. Its founder and CEO, Karl Hamer, said, "Since our inception, Adamas Motors have been focusing on providing an unparalleled offering of automotive-lifestyle products and the partnership with Automobili Pininfarina perfectly reflects our DNA. We are honoured to support the introduction of the Battista hyper GT and are very confident that our discerning customers will be tremendously excited about this revolutionary electric vehicle."
---