---
Cars
Mercedes-Benz has given its flagship a high-fashion makeover
Haute couture and motoring magic combine in the Mercedes-Maybach S-Class Haute Voiture…

The silhouettes, fabrics and dazzling lines found on the world's haute couture catwalks have been artfully implemented into the design of the Mercedes-Maybach S-Class Haute Voiture, which recently received its world premiere in Dubai.
According to the chiefs at Mercedes, the special edition S-Class car is the "absolute pinnacle of sophisticated luxury" and will be limited to just 150 units upon its release in early 2023. Wrapped in eye-catching two-tone nautical blue and shimmering rose bodywork, the stately car was unveiled at Terra Solis inside the Dubai Expo site with a fashion show from Omani designer Rayan Al Sulaimani who heads the Dubai couture boutique Atelier Zuhra.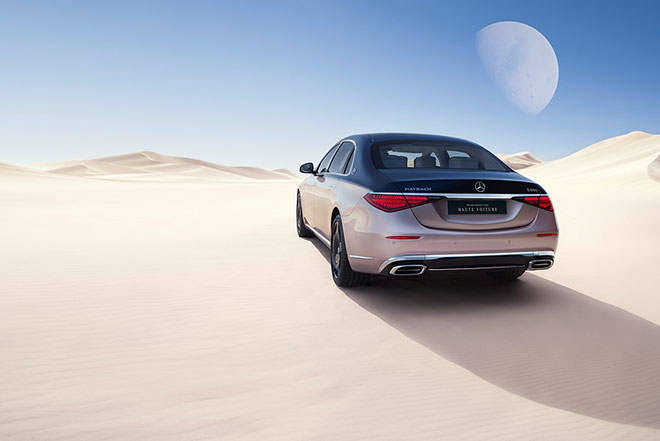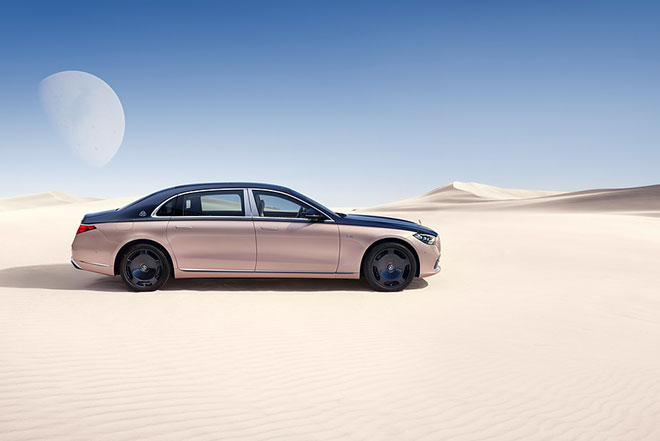 "We're fusing the art of high fashion and automotive design at the highest level to create something completely new," says Gorden Wagener, Chief Design Officer Mercedes‑Benz Group AG. "It combines beauty and extraordinary details that appeal to all the senses. The intricate features and exclusive design elements are what makes the Mercedes-Maybach S-Class Haute Voiture one of the most extravagant models we ever created. Our customers have access to the most aspirational lifestyle, so we wanted to reflect this through creating something utterly desirable and using components never before seen on a Mercedes-Maybach."
Fashion-inspired touches inside the S-Class Haute Voiture include seats, armrests, the lower part of the instrument panel, the steering wheel and the roof lining upholstered in crystal white nappa leather. White faux fur is used in the door pockets, scatter cushions and inlay mats while floormats are made of linen and mohair. Passengers in the back can slide into seats covered in high-quality bouclé fabric in blue, beige, rose gold and gold tones. The finishing touch is a pair of rose gold coloured champagne flutes that sit in the rear.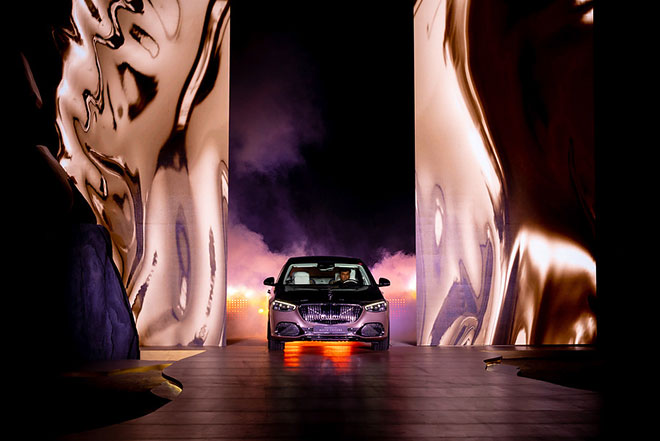 The dashboard trim is lacquered in a white chrome look with rose gold flowing lines; accents in rose gold can be found on the centre console and the Mercedes-Maybach badge at the rear. A star pattern in light grey is printed on the leather on the instrument panel, doors, headrests and headliner.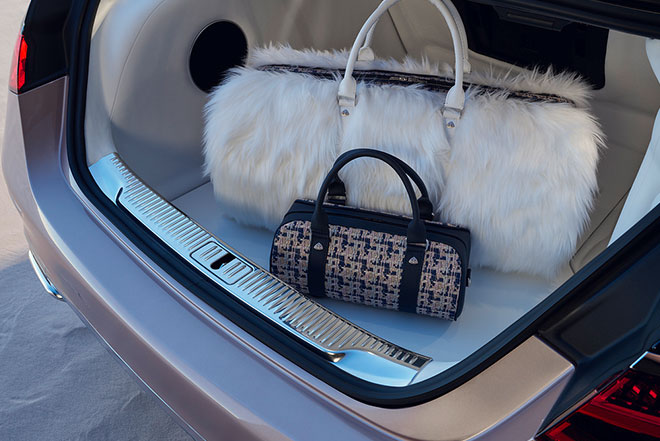 When setting up a profile on the car's infotainment system, drivers can choose from from twelve avatars dressed in stylish outfits such as a dinner jacket, tailcoat or evening gown that are accompanied with high-end accessories. Referring to its limited run of 150 cars, each model will feature a badge in the central console bearing its unique number. Buyers will also receive a handmade gift box bearing its badge number, alongside a scaled model and key ring. The lucky few who can get their hands on an S-Class Haute Voiture will also have the chance to accessories their purchase with a barrel bag handmade from materials used in the car's interior.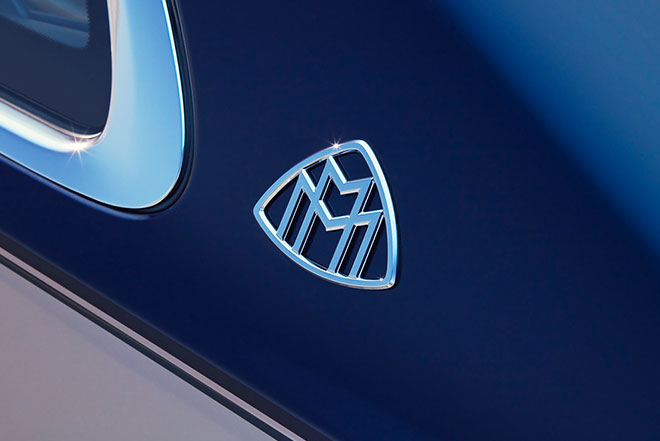 Daniel Lescow, Head of Mercedes‑Maybach, adds, "Maybach customers are looking for something special and our ambition is to exceed their expectations. The Mercedes-Maybach S-Class Haute Voiture heralds a new chapter of high exclusivity for the brand. With a restricted limited run of 150 units, the special edition reflects our brand philosophy to occasionally release aspirational collectibles. Thus, we further strengthen the position of Maybach as the ultimate luxury pioneer and facilitate one-of-a-kind luxury experiences that go beyond our customers' expectations."
---